News : Lakshane Owns That Number 1 Spot!
Lakshane's single 'Selfish' hit number 1 on the YES Home Grown Top 15 last night, making it the first number 1 of the year.
Here's the countdown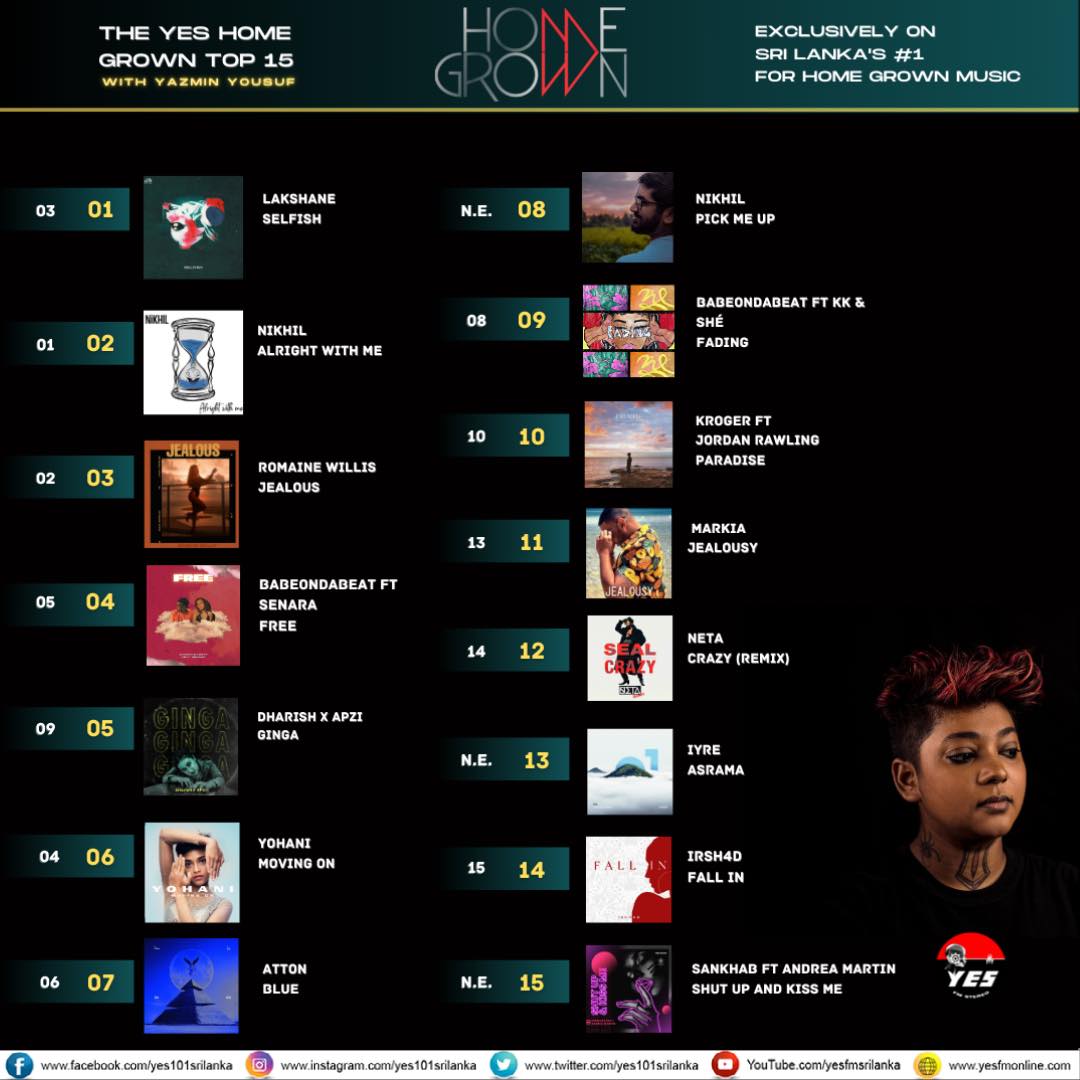 The trouble makers gang are not really known in the scene but we think this just might put them on the radar…watch out, these kids are to be noted.
Indian producer & Dj SEQU3L released his single 'Dark Waters' on Christmas Day last year and fast forward to 9 months later, its back with a remix treatment from our very own
SMPRSN – GHANA.SMPRSN – GHANA.SMPRSN – GHANA This is some pretty dark IDM, experimental stuff, bordering on garage that you won't find by anyone else except this Kandy based producer.