Dilshan Bandara Is Back With A Brand New Video!
we're loving the variation on this video and badass it is!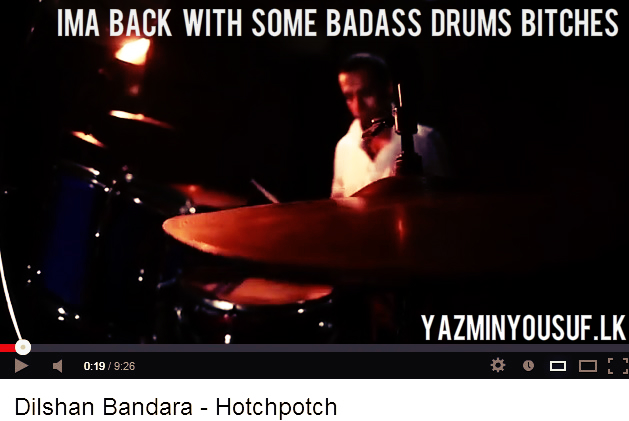 Hope you two have the best one ever: Joy De Alwis (singer/songwriter/Yes Superstar Season 1) & Derick Reaper (Shutterbug) photo credits: we don't know the photographer responsible for this click
Here's a single we believe needs to be played on radio cuz it's just some very honest, singer/songwriter stuff.
Bringing in a new kinda fire is this all new single by one of the biggest rap groups from the island – The Drill Team, this time around with a