Congratz To Arshad & Ruzna On Their New Born!
all the best from us at yazminyousuf.lk!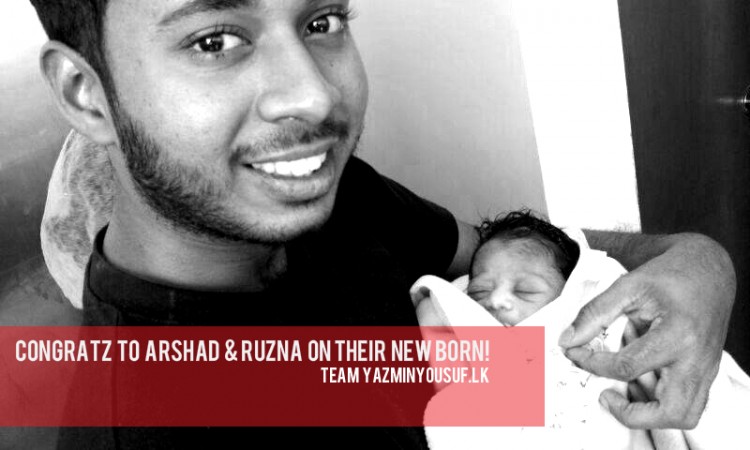 Arshad is a singer who performs rarely with members of Duckdog at the melomanic sessions and recently worked with Ahamed Nehad & iClown on "Kanden Kadhalai", this track is the first Tamil Djentstep track to be released in Sri Lanka.
Missed out on the awesomeness that was on Saturday? Here's all the recordings =D Thank you Team Melo for this.
What we like about this conscious rapper is that he sticks to his genre and doesn't deviate an inch even if its a collaboration. This track is a lot more
Released on the 17th of April comes this all new remix of 'Roo Sara' by Dexter Beats. This is released under SGM records which is a record label that has