CC Does His First Sinhala Track
and man, we're blown away by the vocal intensity and what not…we suppose the sinhala music scene would embrace such an amazing track like they did when Nemesis released "Chakithaya" back in the day.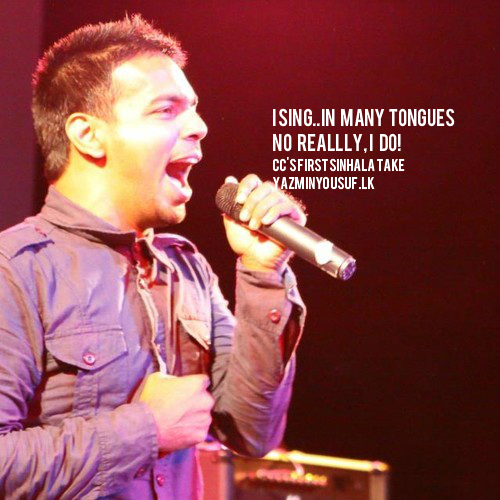 in case you're gonna be in Dubai this July, make it a point to get tickets for this not to be missed show…plus for DHS 55, it's a darn good
we love how they take their fans seriously and good move boys! spread the word in case you know people who were making plans to be at the concert on
The sweetheart of the Lankan Youtube-spehere has dropped her pretty neat acoustic take of 'Taki Taki'. See how you dig this!