ARJUN Makes It To The Semi-Finals of the Ryan Seacrest Contest
Hi5 & fist-bumps to the fans! Now that he's in the semi's..lets take him to the finals Lanka!
cast your vote here:http://www.ryanseacrest.com/2014/02/09/drake-hold-on-going-home-cover-vote-poll-male-semi-finals/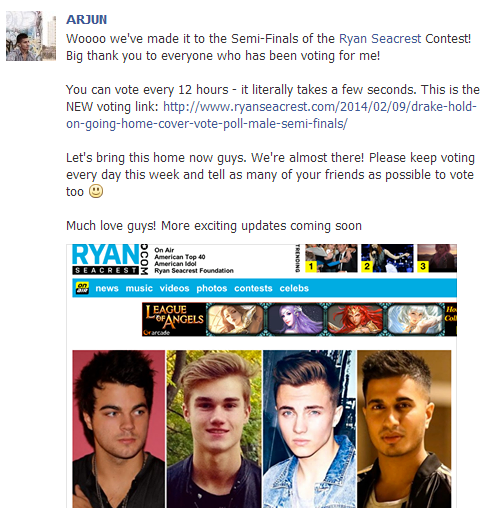 It's not everyday that you get two spend on two awesome things at the same time – supporting the very cool people of Adopt A Dog to do what they
Its one thing to be a radio personality in SL and its another to be one and be an artist in your own right. 2013 has been a good year
The prince of Sinhala Trap aka Cairo Rich is back with this pretty sick collaba that features that Nuwara Machan, Costa and a fresher from the scene – Nikz Nk.