ARJUN Makes It To The Semi-Finals of the Ryan Seacrest Contest
Hi5 & fist-bumps to the fans! Now that he's in the semi's..lets take him to the finals Lanka!
cast your vote here:http://www.ryanseacrest.com/2014/02/09/drake-hold-on-going-home-cover-vote-poll-male-semi-finals/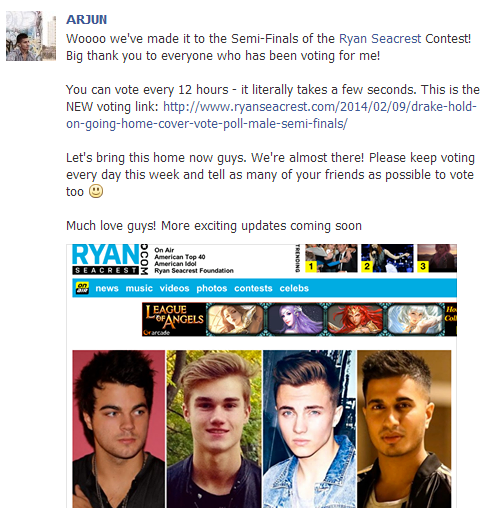 Laid back & pensive, this single is everything you'd need on a chill day in. This is singer & songwriter Aron Ray Pereira's second drop for the year!
Packed with some all new energy and featuring his manager / rapper The LJ is this all new single by Duava. Yeah, 'Long As I'm Around' sure is one of
5 classics from Sri Lanka's music scene in one mashup is what this is by singer Huseythan Vishva.