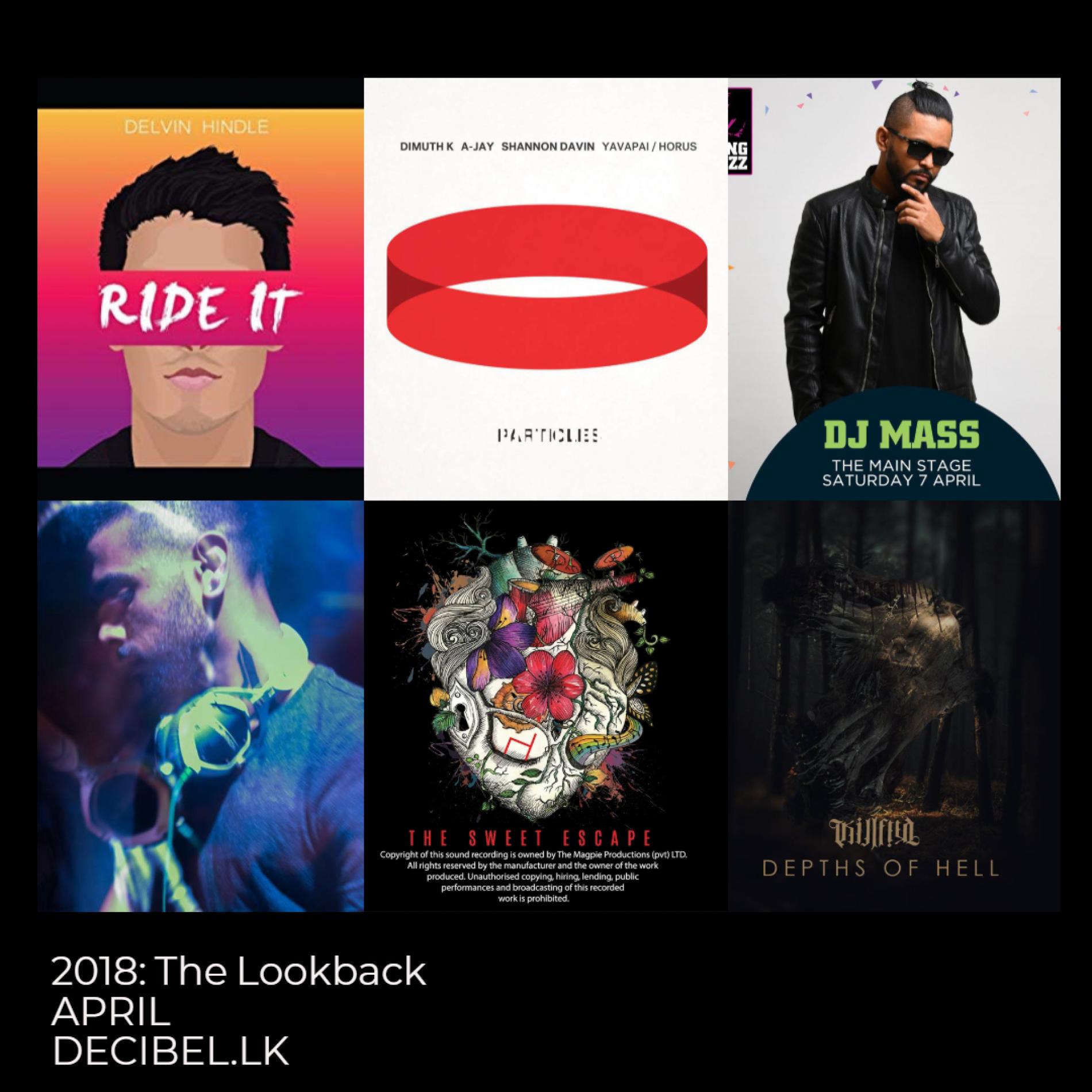 The Highlights Of 2018 – April
April was another great month that saw quite a few awesome releases and a disbanding that has left a void in the cover band circuit. Here's what went down.
Note that there were several indie releases and events that are not mentioned, for a full listing check out the archive section of the site
Dj Mass was the first Lankan to take stage at The Singapore Jazz Festival!
Rapper Chinthy's first release after a year was 'Kalu Duma' on the 24th of April .
The Slipping Chairs released their debut album 'The Sweet Escape' online. 'Raindrops' the first single off it became a YES Home Grown Top 15 hit.
The band sadly disbanded with a concert later that month – One Final Friday at the Taphouse.
Rock Saturday took place at the Dutch Burgher Union. The gig series revival was a much anticipated one and was spearheaded by The Suriya Brothers.

Dimuth K released an all originals packed Ep (Yavapai/Horus), but this time though with 2 more names from the scene – A-Jay & Shannon Davin. It's his first release of original material on the record label – Particles and has already gained early support by the great Hernan Catteneo.
KillFeed releases new music after a hiatus – 'Depths Of Hell'
Delvin Hindle releases 'Ride It' after a hiatus. The single is produced by Az Sherif and went onto hitting number 1 on the YES Home Grow Top 15 and at number 11 on the year end version of it.
Rapper Spike is back!The last time we heard from him was back in 2013 when he released 'Crossroads'. He released his comeback single 'Gritty' in April and the video much later.
Iraj releases his second Future Bass track titled 'Deep Down'. The single also featured Mickey on vocals and was co-produced by Hibshi.
Producer & Dj Shannon Davin released 2 Ep's titled 'Leather Church' and 'Gravel/Titled Pillz' through 2 different labels. The Ep's are currently on beatport.
Singer & songwriter Dhyan Hewage is back with his first release of the year and 'Hada Para' sure is packed with a ton of feels. A must check out for
It's been more than a minute since we've seen anything from Kalu (aka Kalu Malli) and here he is with his take of Vijaya Kumaranathunga's classic 'Ganga Addara'.
Pettah Effect's very own Dellon J (The Voice) is back with this bi-lingual cover of 'Ninda Nena Rathriye' that's packed with the feels, only be as a singer can bring