The Curious Case Of Bass Hits Number 1 For A Third Time!
Last night saw the one man project from Colombo hit number 1 again on the YES Home Grown Top 15 with his radio debut 'Aylo'. This is his third (not consecutive) time at number 1!
Here's a countdown at a glance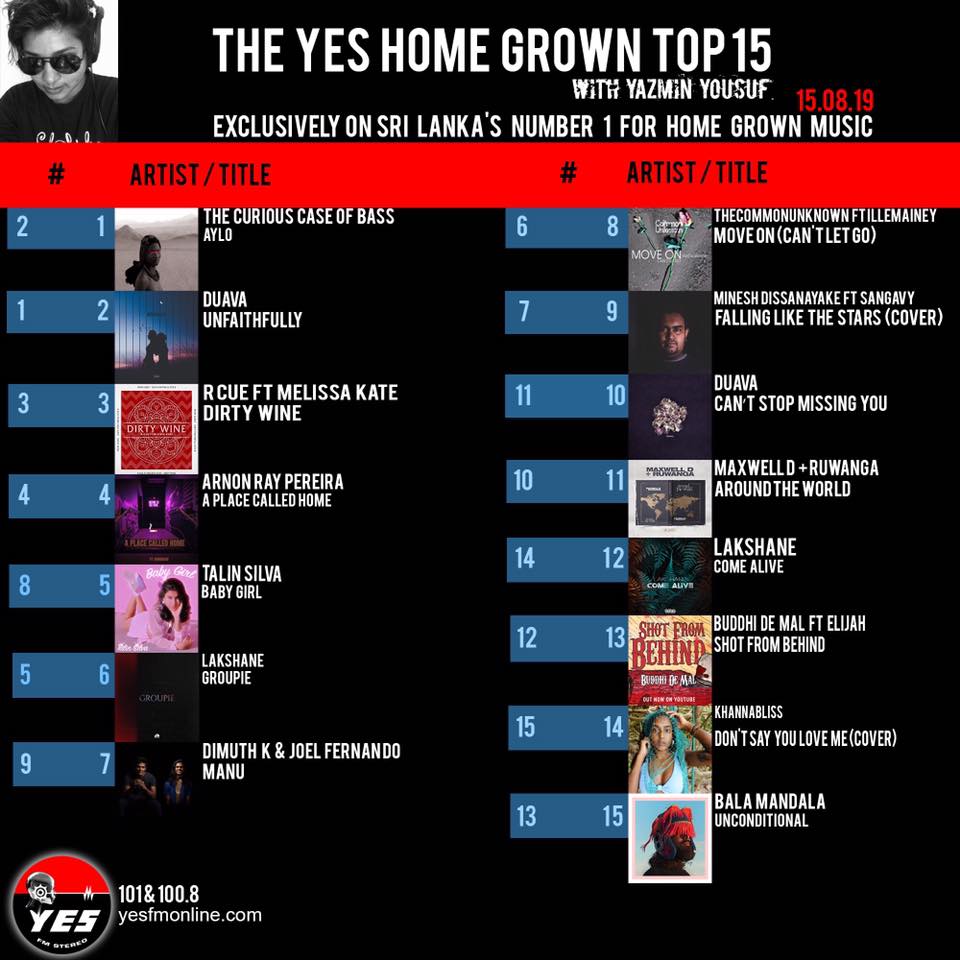 New music that broke last night
Yohani De Silva has been noticed in the recent past for her pretty interesting takes of home favorites and here's her take of Iraj's latest 'Cleopatra'.
This single is hot and even more so the remix! A must check out if you dig the single. https://soundcloud.com/dropwizz/axwell-ingrosso-cant-hold-us-down-dropwizz-shm-remix
this is rare, a lankan coming out with a cover of an Islamic song..now this is what the scene needs cuz hey, variety is never a bad thing right? keep