News : Nikhil Hits His First Number 1 In 2022!
The 17th of February saw singer / songwriter & performer Nilkil's second single from his upcoming Ep hit number 1 on the YES Home Grown Top 15. 'Pick Me Up' is his first number 1 for the year.
Here's the countdown at a glance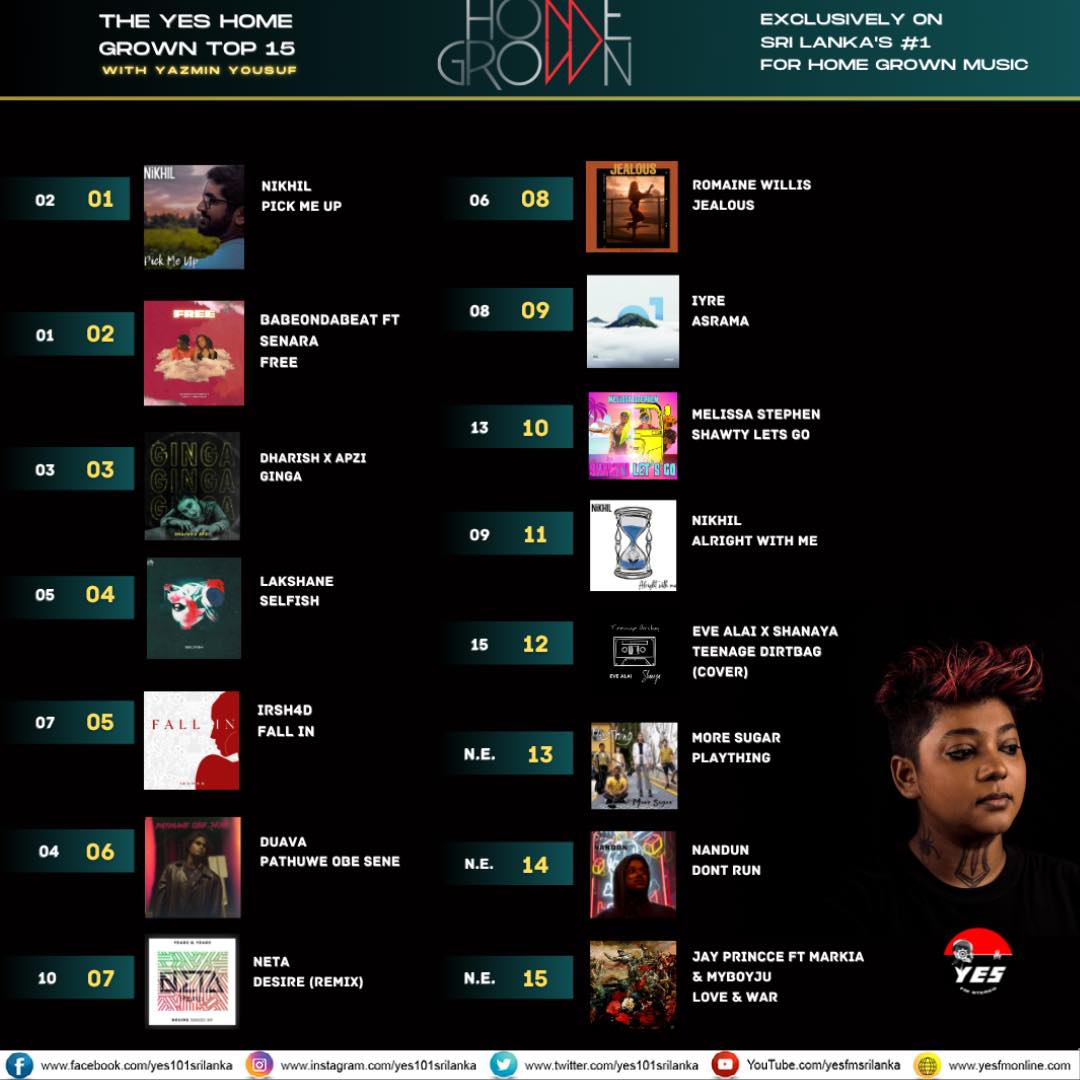 Hope this coming year will be the best one ever for you, you legend, you!
It was a few weeks ago when Shamrock saw a stellar lineup from LKA, INDIA, Germany drop nothing short of killer sonic goodness at the gig that was Karma Ft
while this is a nice effort, we wish a lil more time was spent on this..but overall this aint a bad effort, see how you dig