News : Babeonthebeat's Collaba Stays At Number 1 For 4 Weeks!
It's official! Producer babeondabeat's collba with rapper KK & She completes 4 weeks on the YES Home Grown Top 15! 'Fading' is the most played local English single on the station that is YES101.
Here's the single in case you're not familiar
Here's the countdown at a glance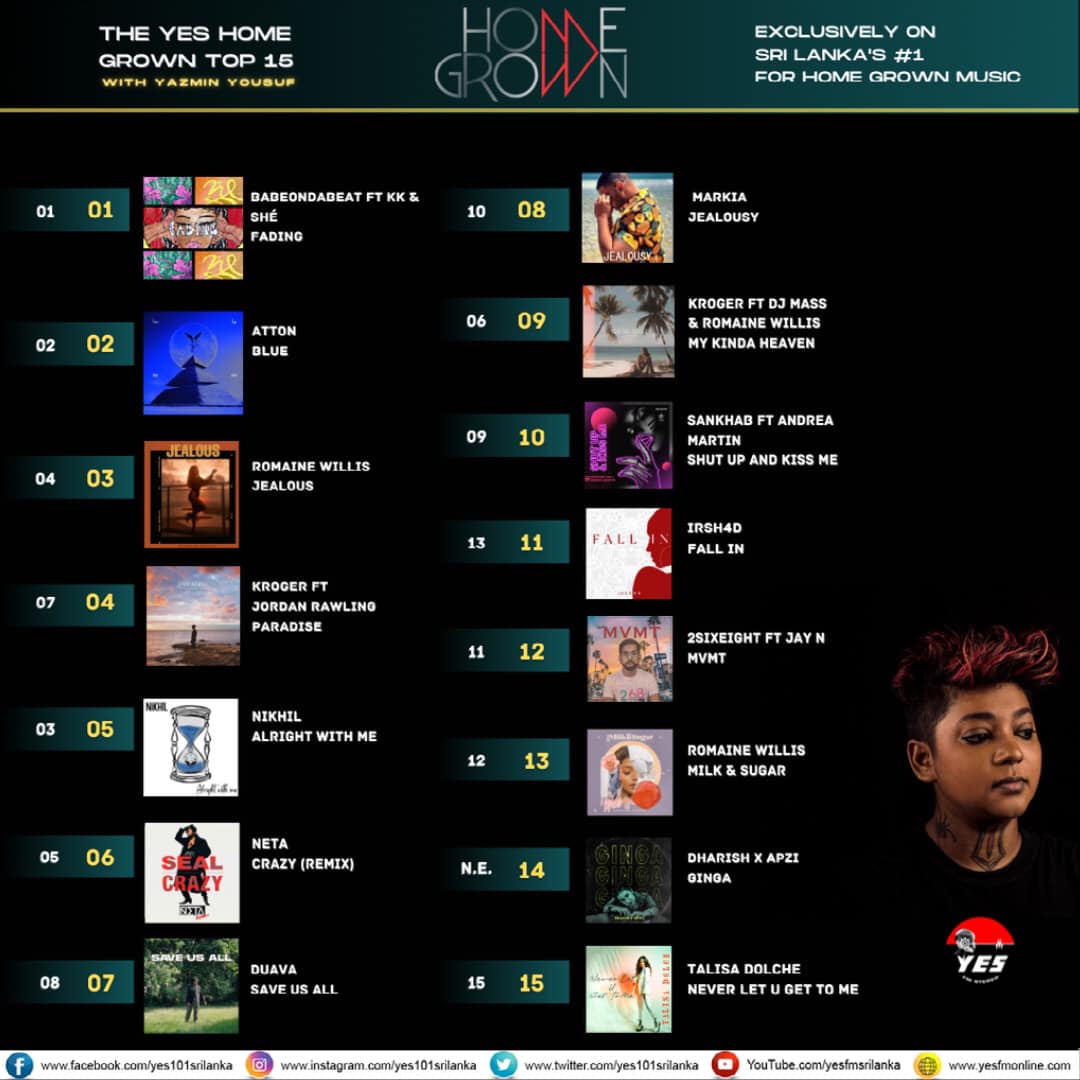 Aussie based Lankan Atton's newest just got itself a lyric video and this one sure does encapsulate the mood of the single! Find the single om Spotify and other platforms
Lil Yachi is a fresher from the underground hip hop and rap scene of the island and here's his newest effort titled 'Fake Friends'.