Its Week 3 For Rakee & Dinu
And it sure was a surprise for the producer & dj when he found out that his collaba with Dinu remained at the big daddy top spot for a 3rd week, while he was on the show last night. Watch out for the podcast on the YES Home Grown fan, it will be posted sometime today.
Here's the most requested & played song on YES101.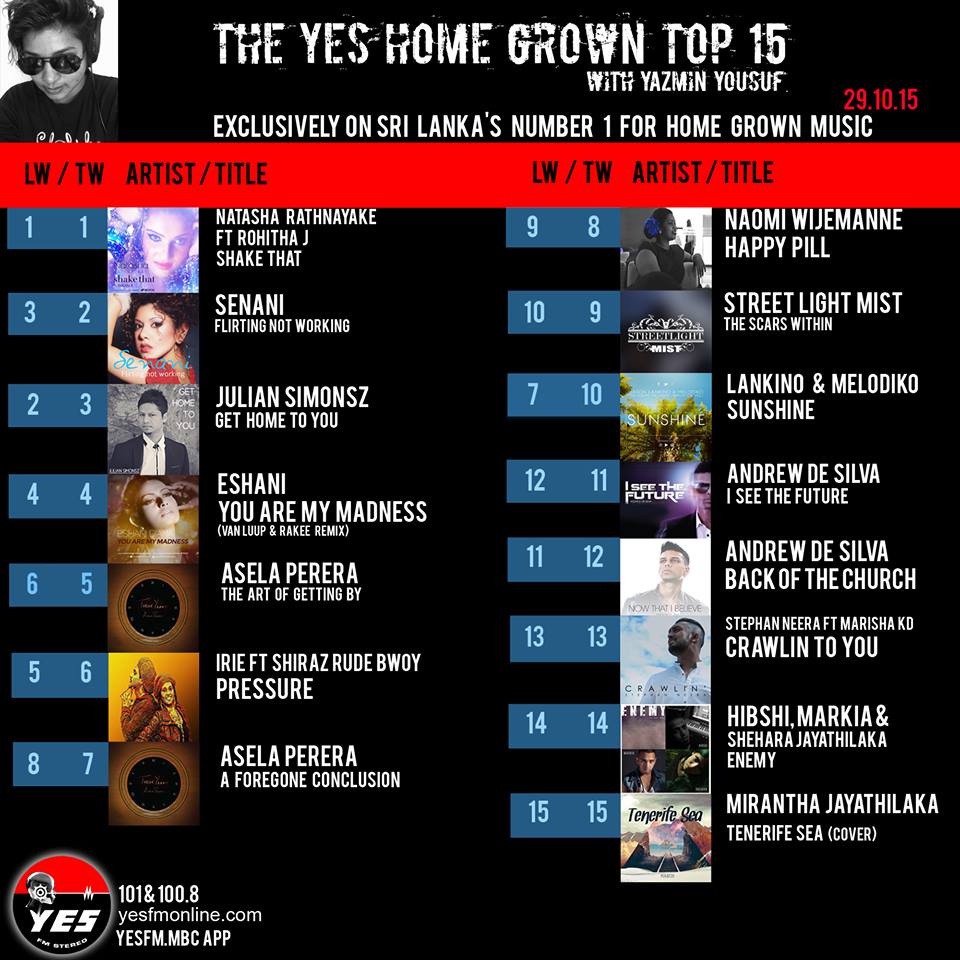 Here's the rest that was on the show.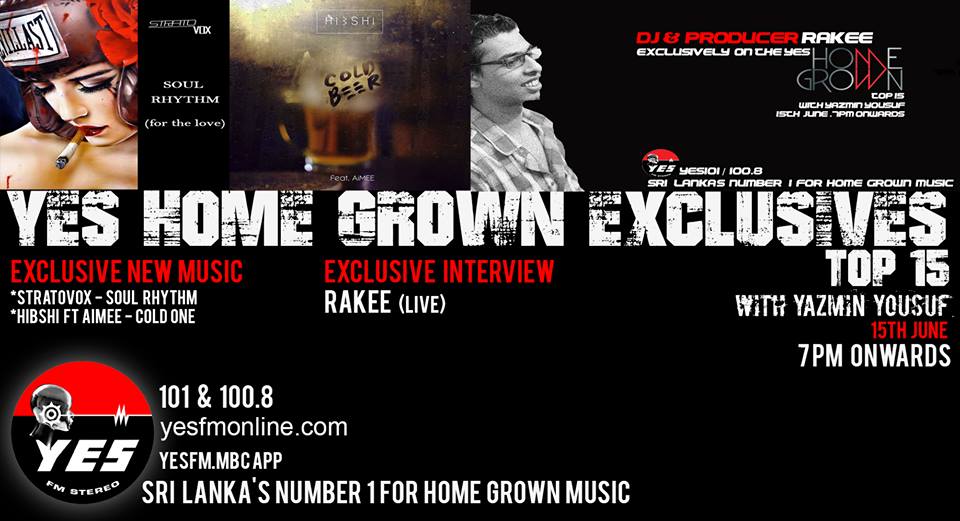 Rapper J-Nil's debut album which was released last decade is now out on itunes! Click here for the link
Here's one annual gig the entire rock/metal following of SL looks forward to, organized by the very cool people of Alliance Francaise De Colombo. we will update you on more
The highly hyped theme song of the 'Nihanda' short film by Rumal Dhananjana got its release on Saturday. The single 'Nihanda' is sung by Ashen Sadaru (Silence Of Loud) and