A Mini Melo Gets Announced!
The Melomanic Sessions is back and this time, in the form of a mini version of it. Slated to happen next week, we strongly suggest that you write to them to book a place before its all gone. Here's the artwork for deets!
be a part of their group for more updates on this – click here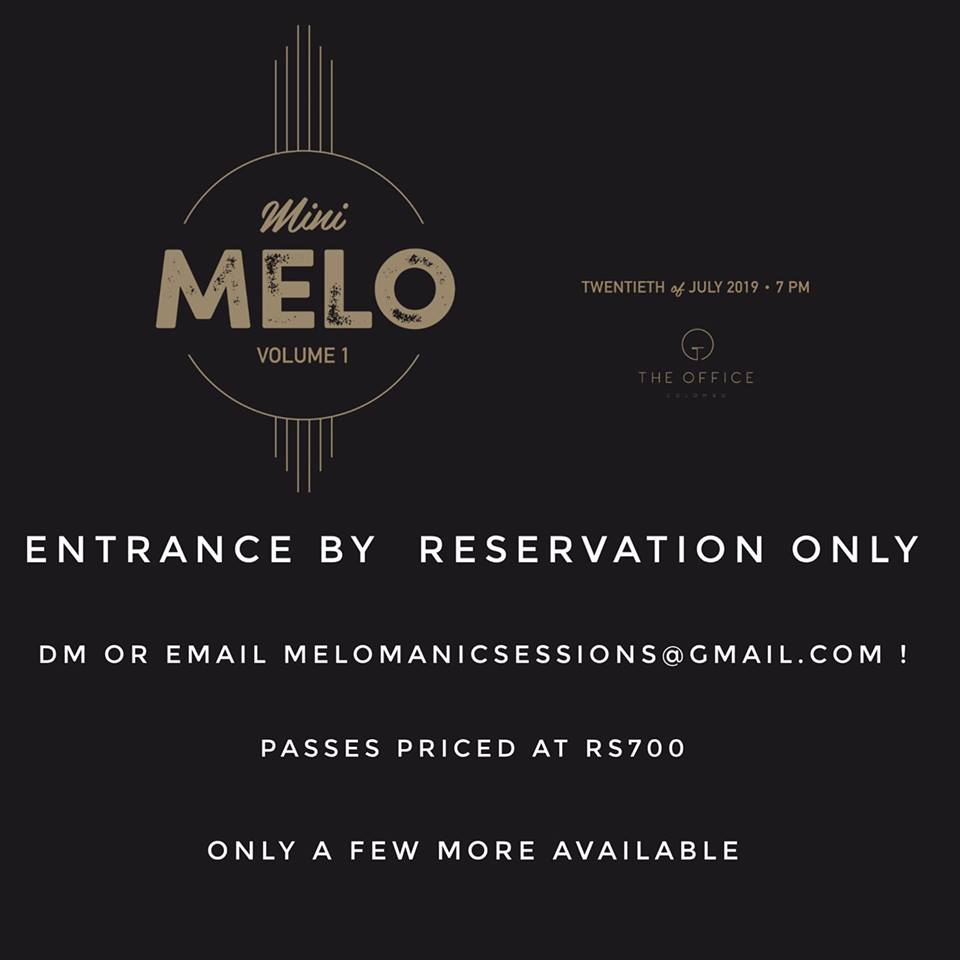 'Sandavanni' is singer Lakshan Perera's newest offering and it makes for a pretty good listen too!
Released not too long ago, this single which is a debut for the artists on it, has been heavily supported by the heavy weights (Dinesh, Krishan Maheson etc) from the
This is the first time a collaba has been at number 1 for that long on the YES Home Grown Top 15 and its been a consecutive run too! Apart