A Mini Melo Gets Announced!
The Melomanic Sessions is back and this time, in the form of a mini version of it. Slated to happen next week, we strongly suggest that you write to them to book a place before its all gone. Here's the artwork for deets!
be a part of their group for more updates on this – click here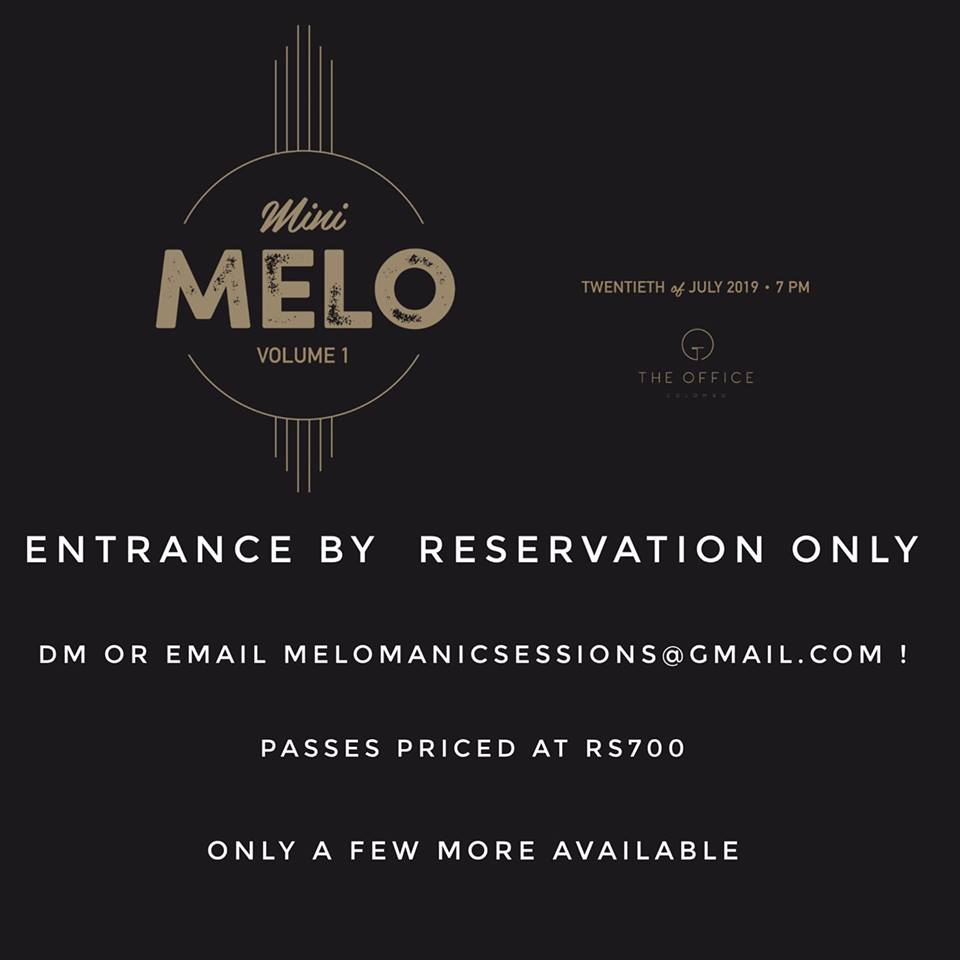 While Sri Lanka is crazy busy anticipating and flooding social media with news of "The YES Home Grown Awards", this Ep  by Van Luup got released thru PP Music. Featuring
It's no surprise that his debut single 'One More Time' is one of the most demanded for & playd singles on YES101 and that my friend, makes it number 1!
Rapper & producer Abby has been around for a while and we guess this is one of the many reasons why he's been silent..check out his newest '360 Degrees'.