Whirlwind Is Back!
With 2 new additions to their line-up too!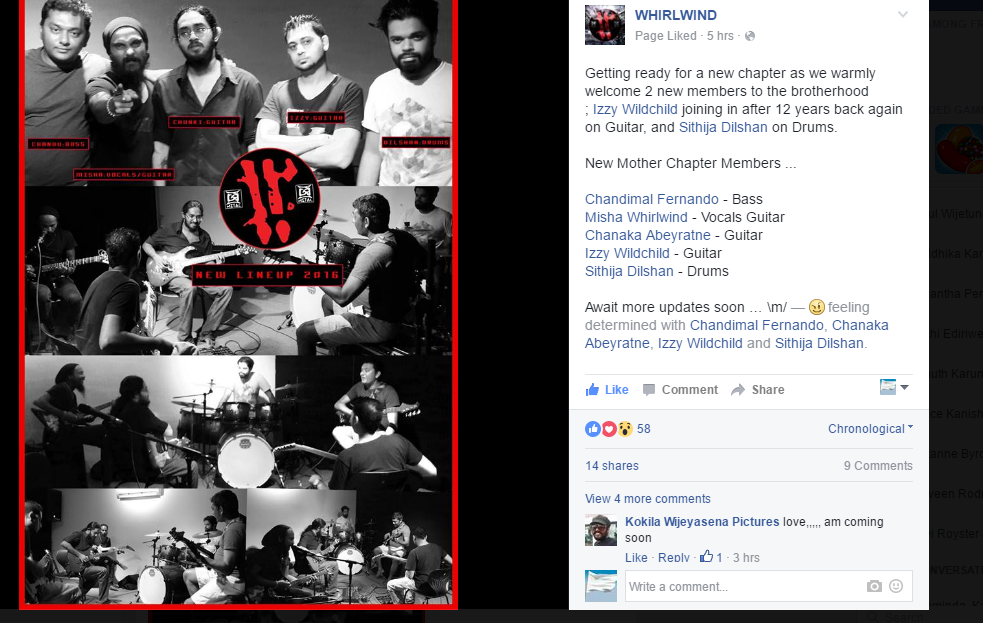 Keep tab of their fan page cuz things just got a whole load more interesting!
Jeremy McShane (singer/YES Superstar Season 1), Shamal De Silva (Director Choro Calibre) &  Rolando Emmanuel (singer/YES All Star-Mean Green Machine) photo credits: Jeremy McShane (Reach Beyond Limits) support an independent
And this is one of those rare mashups that's currently #5 on Youtube's trending list and no single has ever come this far in a while (Giniyam Rae & Mama Sil
This is a very cool thing and currently he is at number 28..cast your vote here and help him become number 1! Lets do this for Sri Lanka!