Wahi Andre: The Remix Drops Today
In an exclusive interview on The YES Home Grown Top 15, Ranidu's manager Wathsala revelaved that the single got its remix treatment by iClown and will be out around 6pm today. If you missed out on the exclusive teaser aired, brace yourself for what could be coined as one of the best remixes this year!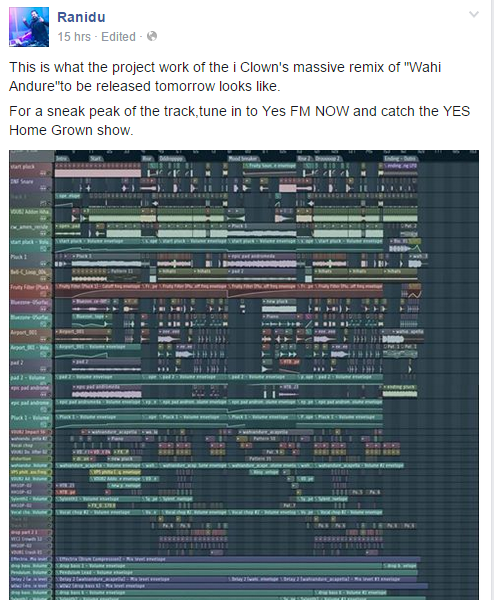 A Wahi Andure EP? Man, This is the best Friday!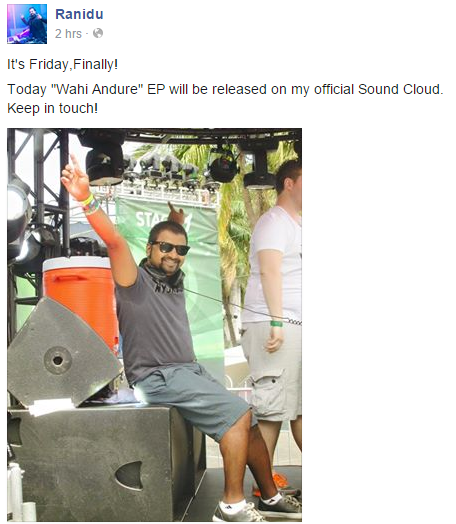 While there's a bit more work to put into this track, we think it sounds like something you'd hear on a movie score, hence its up here..check it out already.
After the release of their debut, a brillaintly executed take of that BnS classic 'Siri SangaBodhi'  The group is going to be dropping a massive mashup today @ 5 on
Its almost like Shiran-Ta threw in some "speed" in the session, this is a pretty impressive take after Daffy Maestro's and though it was done around the same time, it