Unscripted To Drop New Material Today
It wasn't too long ago that rapper KK dropped this and while no time has been mentioned, we reckon this would drop around the latter part of today.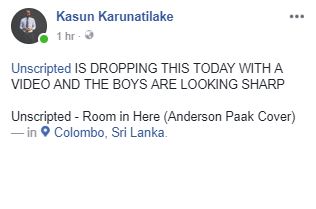 The band also celebrates 24 weeks on the YES Home Grown Top 15 with their hit single 'Desire'. 
Dan has to be one of the few underrated singer/songwriter/musician in this country and this solo effort of his is another brilliant testament to his genius. one of his strong
This teaser be too damm short but we like what we hear, do you?