Unscripted Makes YES Home Grown History!
This is the first time in the countdown's 8 year history that an entire ep by a band has checked in and rightly so! After their super successful launch last Friday, this has to be some pretty hardcore fan done stuff right here.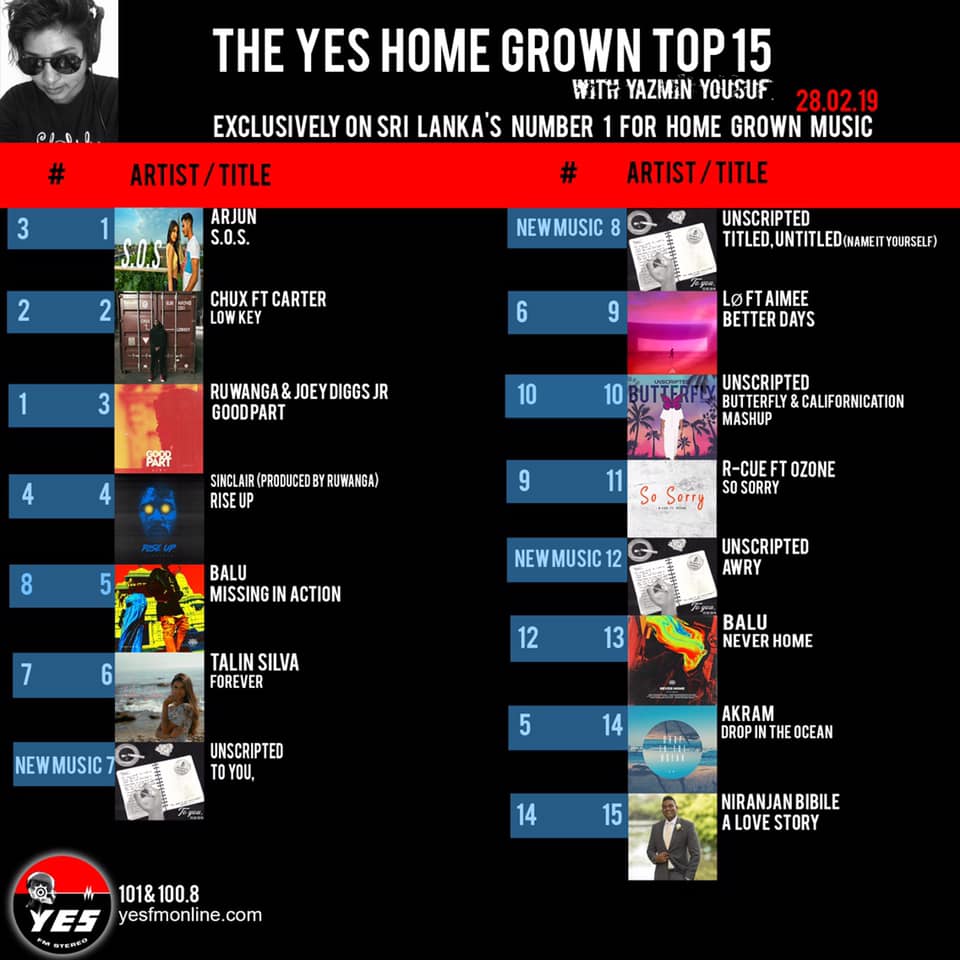 Congratz to Arjun on making it yet again on top the countdown with his recurring number 1 'S.O.S'.
Last night saw Katcha's return to that BIG Daddy Top Spot with their single 'No Ordinary Day' after 'Quick Sax' by Deyo, Janani Ft Neeq spent 2 weeks on that
according to Dirk, the mashup this time around would be heavy…heavier than the kind you've heard so far……looking forward to this one!
we did get notice when this was released a few days ago and only just got the time to check this work of sonic art out and we think this