Unscripted Makes YES Home Grown History!
This is the first time in the countdown's 8 year history that an entire ep by a band has checked in and rightly so! After their super successful launch last Friday, this has to be some pretty hardcore fan done stuff right here.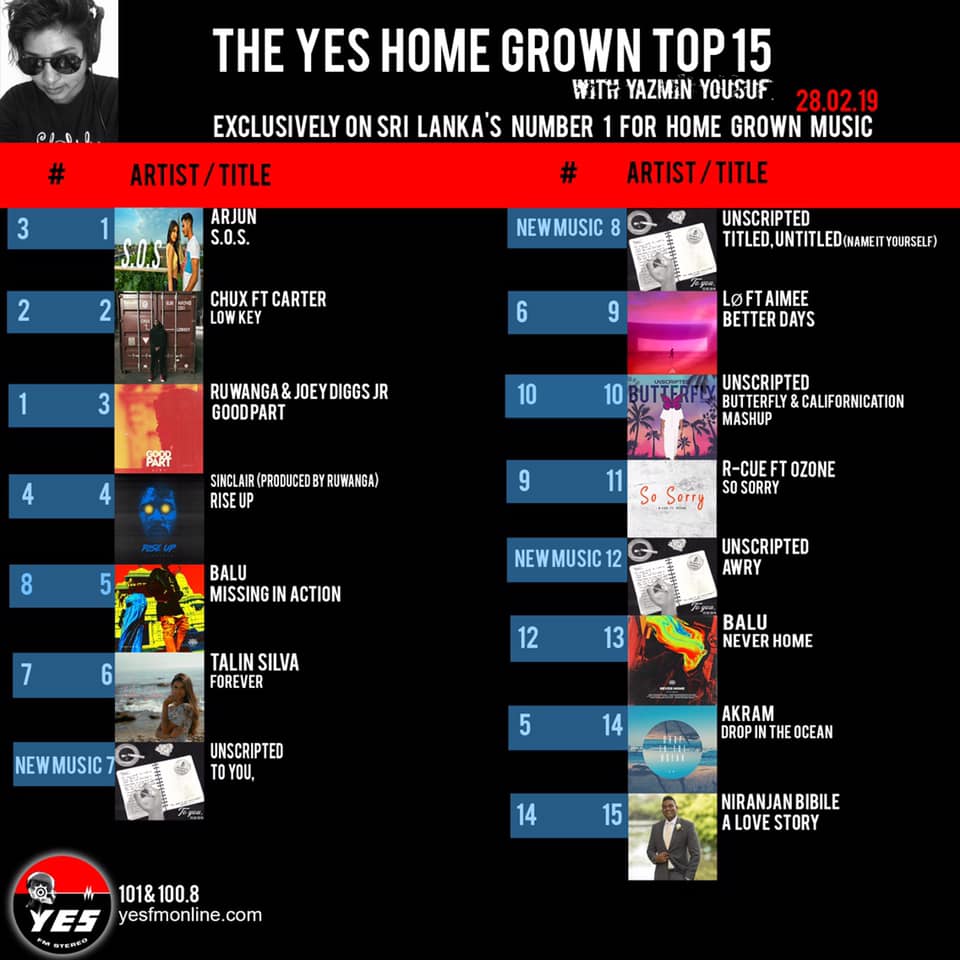 Congratz to Arjun on making it yet again on top the countdown with his recurring number 1 'S.O.S'.
This is some brilliant, not the standard tech house material from Chunky & Nisho aka Basscooker. Off their debut album which drops sometime next year, this single sees both producers
another cover in the works maybe? they've put out quite a few and while they havent spilled of a release date, knowing them it would either be this weekend or
TV1 host (Roba Eve) & now, occasional singer / songwriter Prabath Jayasooriya hasnt put out anything for more than a minute but he's back with this – a mini take