Unscripted Have Hit #1!
'Titled, Untitled' has to be their 4th number 1 single on the Yes Home Grown Top 15. Here's the single in case you are not familiar
The countdown at a glance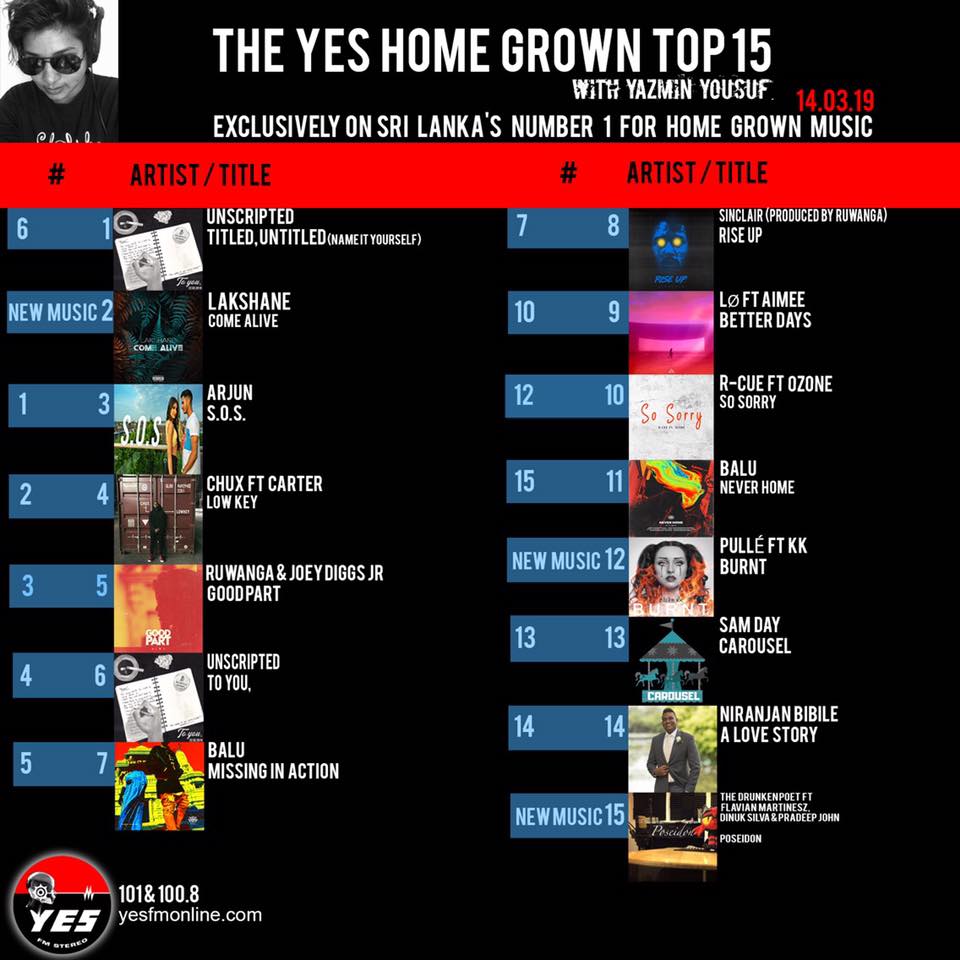 This is a drop no one expected and ain't too bad an effort by the youngest Rajapaksha – Rohitha. While we'd expect someone of his caliber to release something a little
We like this almost new sound that he is embarking on..thoughts?
Producer & A-Jay is back with another single, this time a remix of 'Breaking Point' by MiiNo. This one is part of MiiNo's Ep released thru Massive Harmony Records. Click