Umaria Is Touring Canada With Wayo
And here's all you need to know about the Api Kawruda Concert Series that's going to be on in your home turf Canada.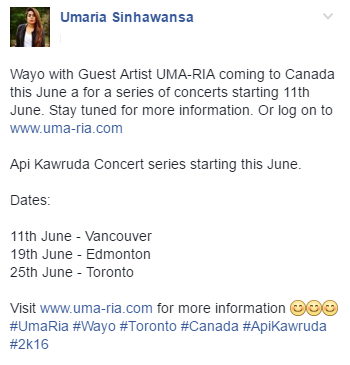 At the top spot! It is currently the most demanded for song on YES101 and in the past, the duo's first number 1 "Every Time I Close My Eyes"had a
This is gonna be one int resting countdown! Not only will Senani be co-hosting, she will also be dropping her next single "Voodoo Girl"on the show and will be giving
Dropped at their album teaser gig, 'Butterfly Effect Volume 1' this single sees vocals by Senuri for the first time. Till the studio recording, here's the live version.