TNL Spinoff Knockout Round : Who Made The Cut
What makes this time a little more interesting is there are two sets of Dj's – those that play commercial music music and those that play electronica.
Here's the list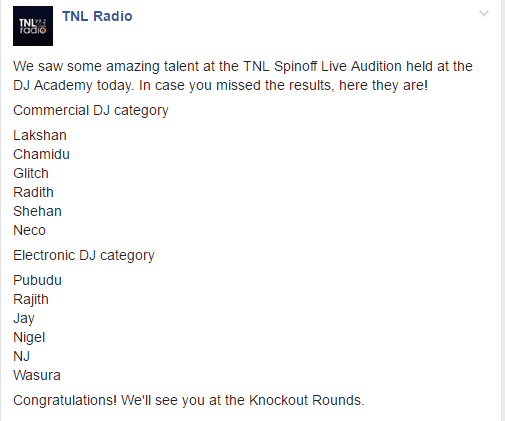 Also the next round happens this weekend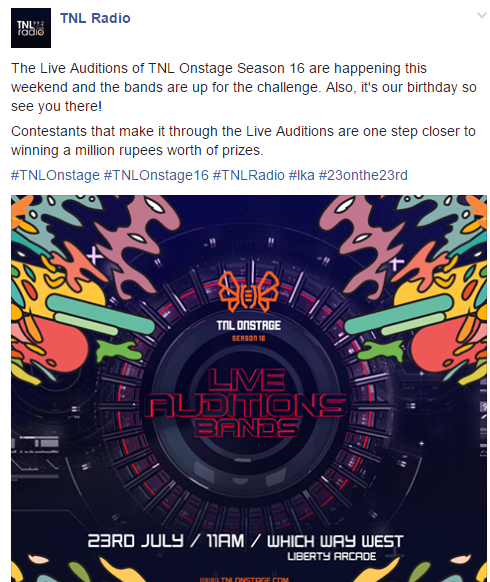 this is what happens when 2 one man projects meet Fatal Clownz fb & sc Fatal Force are awesome, "Multiplayer" wow'd us
Happy cake day to Lahiru Dissanayake (guitarist/The Revolt) & belated greetings to Prabodhya Fernando (singer/Blood Brothers) & Hemi Methani (singer) from us here at team yazminyousuf.lk. Hope you 3 have the
Produced by Pasan Liyanage, this single is by far the most personal drop from Georgie Alice. See how you dig this brilliant singer/songwriter effort.