TNL Spinoff Knockout Round : Who Made The Cut
What makes this time a little more interesting is there are two sets of Dj's – those that play commercial music music and those that play electronica.
Here's the list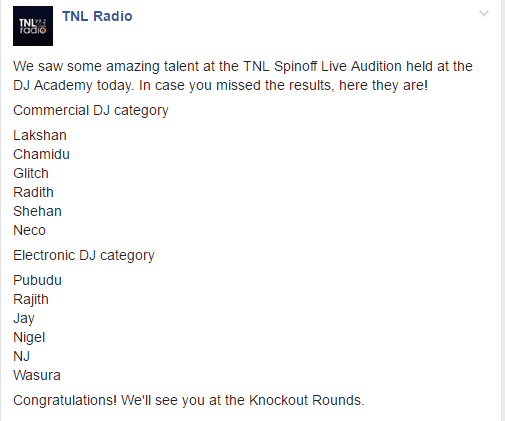 Also the next round happens this weekend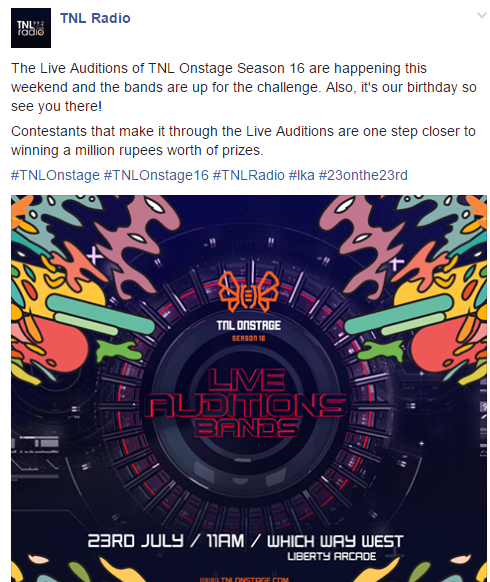 Organized by The Colombo Center Deanery, this series of workshops is aimed at potential choristers or individual singers who are serious about vocal training in classical, Gregorian, gospel & pop
So we were not there for this year's Guitar Fest but this video right here shows a sliver of what we've missed. Such an epic cover!
Their Daredevil's tribute remix is slated to drop as soon as the end of this week and while we're not given a date, we're guessing it would be on the world