The Real 2013 Wrapup
Sheaam Deen & Vy, both do an excellent job on this and man, this gave us goosebumps, check the video out here for that 5 minute lookback on 2013 (global headline makers)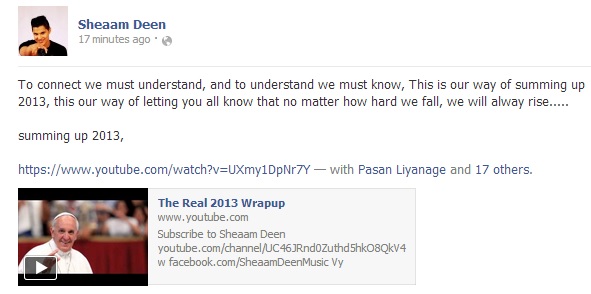 Happy Cake Day to the legendary Aadhil Aziz (Wreck, The Brass Monkey Band. 10 Second Rule) & Shali Clement Fernando (singer/TNL Onstage 2011)  from us here at team yazminyousuf.lk.
And we think this couldn't have been better timing too! Go ahead and get that album that contains the hits "Everytime I Close My Eyes"& "Last Goodbye" Get it now
Space gets recreated for one of the biggest underground gigs for the year and here's your first look Sri Lanka!