The Curious Case Of Bass Hits Number 1 For A Third Time!
Last night saw the one man project from Colombo hit number 1 again on the YES Home Grown Top 15 with his radio debut 'Aylo'. This is his third (not consecutive) time at number 1!
Here's a countdown at a glance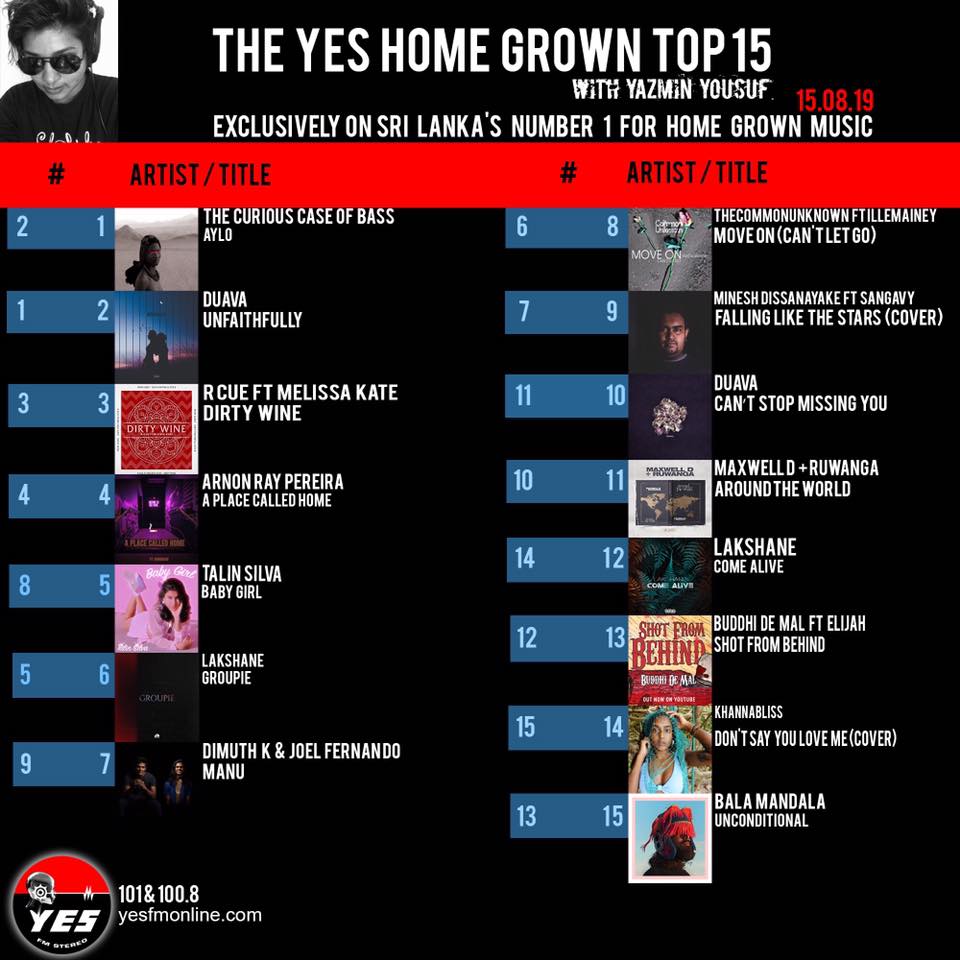 New music that broke last night
We think this is going to be an extraordinary evening at the Goethe come June 8th cuz that's when Sanjeev Nile's debut EP & video gets launched! Here's a sneak
Rapper, song writer & producer GK dropped his latest a few hours ago. According to him, the single is about him, a warning to those tried to stop a good
On The YES Home Grown Top 15….2 weeks in a row and it is what it is, the most demanded for single in the island..congratz Senani!