Tantrum – Descending (Cover)
we like Javeen's sense of humor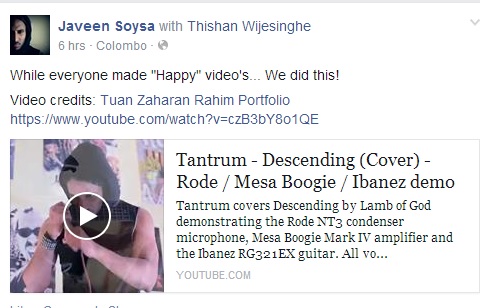 we think the video could have been synched a lil better but overall, gotta give them a "pol adi" shot for effort!
this is a mad, mad work of addition to already awesome sonic art by dropwizz Here's the teaser https://soundcloud.com/dropwizz/knife-party-404-internet-friends-dropwizz-festival-trap-vip and here's the full length..its up for free DL too!.
On the YES Home Grown Top 15 with their island favorite 'No Ordinary Day'! 'The single was inspired by true events around our life – People being stressed – The
This is producer Flippy's second release for the year and we think this effort might mark his departure from his signature tech house sounds. Thoughts?