Tantrum – Descending (Cover)
we like Javeen's sense of humor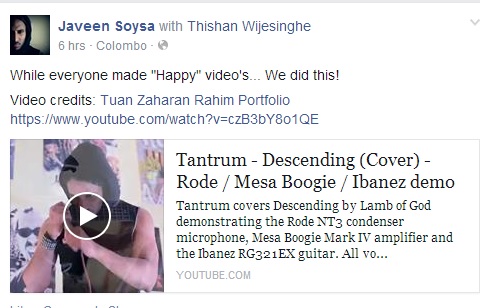 we think the video could have been synched a lil better but overall, gotta give them a "pol adi" shot for effort!
This track not only gets its release in Sinhala but also in the Ukrainian tongue which we think would be very cool! According to Pasan we only have to wait
This 20 something singer is back and this time around with this brilliant mashup of two classics.
The YES Home Grown Top 15 for 3 straight weeks, if we are not mistaken.. She just might be the second female artist after Senani this year to hit number