Sunset Sessions "Road To SMF" Announced
September Sri Lanka is when this happens and here's all the deets for now on the first session of the year. Yeah, you read right, now read on.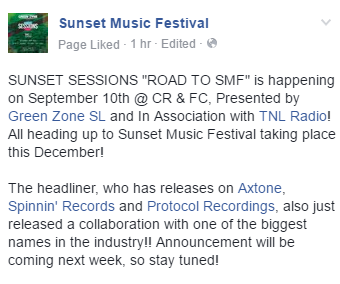 Released during the weekend, this one is a live session / track by SMPRSN using Korg Volcas. We recommend using headphones for a true appreciation of this video.
Producer/Dj Jay Joel now has his own series titles Suck My Universe, this is full of futuristic deep house and sounds like a pretty neat trip, check it out already!
Taking a break from his band WePlus is Piyath Rajapakse, temporarily of course to bring you this all new solo single 'Kodre'. It's light, catchy and a fun love song.