Stigmata Unveils Quite A Few Things
Related to their upcoming album "The Ascetic Paradox" of course…check out the teasers which we think surpass every meaning of cool! Uber cool, is what we term these and what's yet to come.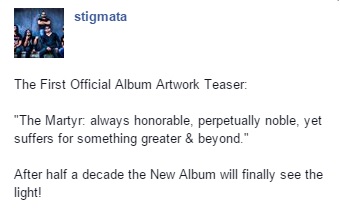 Want to know more about the album launch of the year? Click here
We love how fresh this single sounds in terms of genre and think it makes for a great listen & watch, see how you dig DKM & Yaka's latest.
exactly a week after the announcement at Fete De La Musique, the band announced it on Fb yesterday and excited we are! not only do we get to see them
This kid producer from CMB has been on our radar for a while and this we believe is one of his best sonic efforts to date, see how you dig