Stigmata Unveils Quite A Few Things
Related to their upcoming album "The Ascetic Paradox" of course…check out the teasers which we think surpass every meaning of cool! Uber cool, is what we term these and what's yet to come.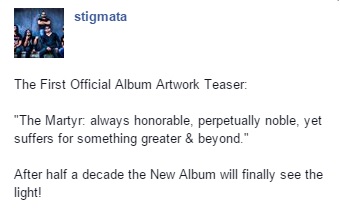 Want to know more about the album launch of the year? Click here
He sure is one of the most recognized sound engineer, drummer, singer & songwriter..to you fella, have the best year in music! – team yazminyousuf.lk photo credits: Avindu Jayakodi
This right here is testament of how good (and addictive) this genre is fast becoming and this IS definitely one of his best works for 2013. Dig it yet?
We think this is a pretty cool new move from the station that is responsible for TNL Onstage and Criminal Records Most Wanted. From what we gather, this is a