Stehpan Neera Got His First Number 1!
His debut English effort (with some hindi) which was produced by The Sherifs hit number 1 last night on The YES Home Grown Top 15. "This Is Who We Are" is officially the most played song on the station and have you checked out the video yet?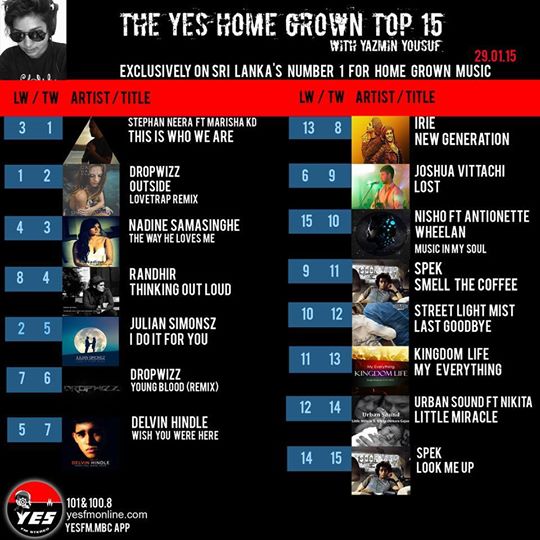 Now, here's a seasoned Sinhala Rapper we haven't seen in a while (since the release of Colombo maybe?), either way he is back and we think this single is pretty
This is one of those rare guitar only takes of the classic by guitarist Dominic Perera and we think the tones on this are something!
another cover with so much conviction and soul, it makes you wanna dl and hit play forever