Stehpan Neera Got His First Number 1!
His debut English effort (with some hindi) which was produced by The Sherifs hit number 1 last night on The YES Home Grown Top 15. "This Is Who We Are" is officially the most played song on the station and have you checked out the video yet?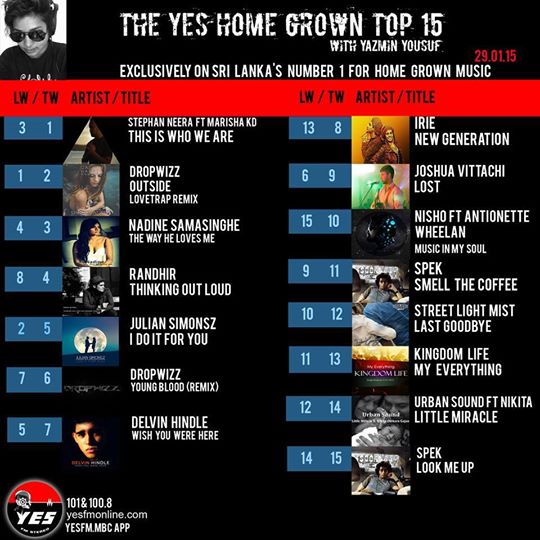 Its been a while since N'Eliya based Strain D released the teaser for this and now that it's out, go ahead..take a listen and let him know what you think
Sasith Gamage aka iClown is known for being one of the most genre progressive producers in the country, starting off from Dubstep, gradually into Drum n Bass and even Drumstep
Released in August, this single sure has garnered nothing but positive reviews and it was only 3 days ago that the video dropped, currently its at #2 on YoutubeLk's trending list.