Sir Chitral Somapala To Perform In Dubai
in case you're gonna be in Dubai this July, make it a point to get tickets for this not to be missed show…plus for DHS 55, it's a darn good deal!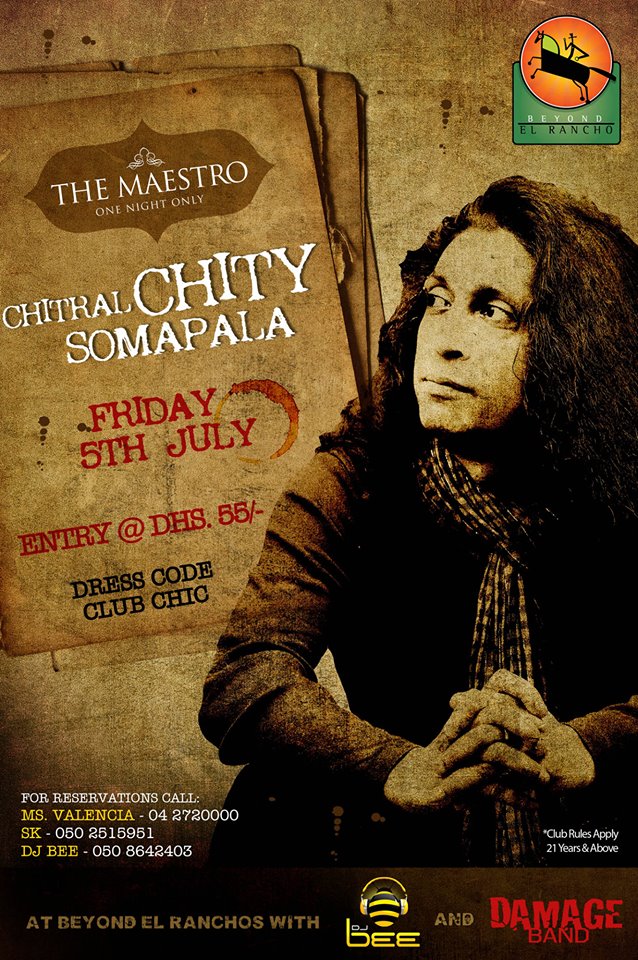 This news is very, very cool! And we encourage artists to apply! Eligibility you ask? Eligibility Applicants must be between 18 – 40 years old during the residency dates. Applicants
This is a pretty cool video by the rapper& producer…Congratz to Shabana Yousef on winning!
Looks like there's a single being done for those affected by the floods and from what we gather might be out in the very near future. A production by Anil