Shane and Chali Cover Wrecking Ball Makes Miley Wonder Why She Wasnt A Dude In The First Place
we swear the first time we heard the track, the thought hit our head..why wasn't this song done by a dude rather than a chick, Miley or not? While we wish the audio quality was a bit better and the tempo a lil slower, this is a pretty decent effort by Shane & Chali. Good job boys!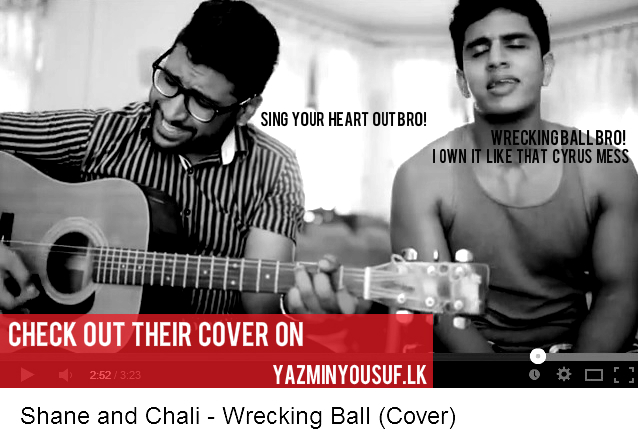 moombathon? dirty dutch? electro house? techo house? we don't know what he's got in store but it definitly seems like a worthwhile wait…we will keep you posted on this!
From what we know, this producer/dj is back in Sri Lanka and has been working towards this all new radio show (Global Mission) which will be broadcasting tonight on Frisky
There's a few fairly new names to the scene you'd be witnessing at Stigmata's BIG gig this May: Refuse / Resist and one of them is a band we've had