Shane and Chali Cover Wrecking Ball Makes Miley Wonder Why She Wasnt A Dude In The First Place
we swear the first time we heard the track, the thought hit our head..why wasn't this song done by a dude rather than a chick, Miley or not? While we wish the audio quality was a bit better and the tempo a lil slower, this is a pretty decent effort by Shane & Chali. Good job boys!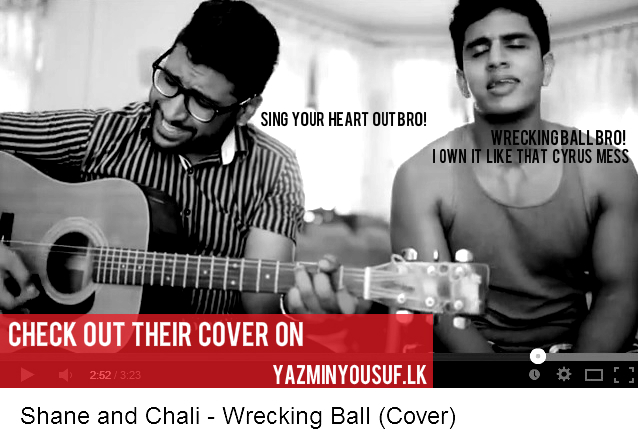 Classic gappiya with stellar productions from YES Home Grown Award winning producer:  Pasan Liyanage – now this is what we calling stepping up the game for haters everywhere, well..gappiya haters.
Javeen Soysa is back and his take of 'Master Sir' (with Andrew Obeysekara on guitars) is just the start of him returning to doing music again. See how you dig
Here's what got us wondering, an all male choir doing their rendition of "Get Lucky"…ladies, you have been pre – warned! you know they're cooking this one up real good