"Shake That" Officially The Most Played On YES101
Proof of that? The single reclaiming the top spot on The YES Home Grown Top 15! Congratz to Natasha, Rohitha & Pasan on this!
Word is that the official single will be shot sometime in December as for the release date, we're guessing early 2016 =)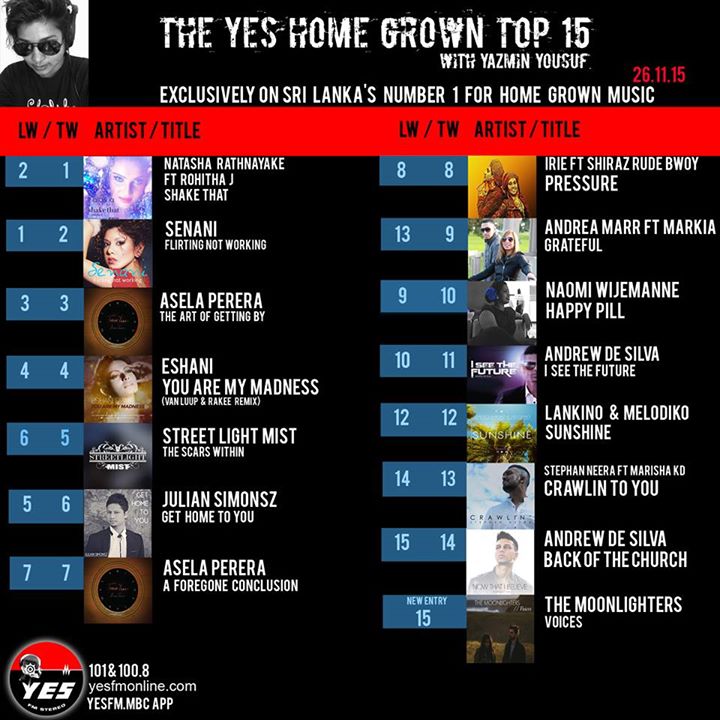 They've even gotten a lyric video for it
Here's what broke also on the show minus the single by Jesse Gamage.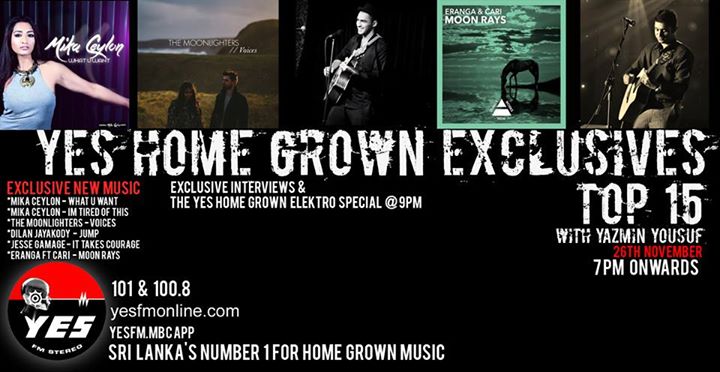 its sonic schizophrenia at its best and while Future Garage is not for everyone, we think this will be worth checking out. DO IT!
If you are a die hard, here's one of those rare chances for you to get your hands on this special edition Merch and remember its limited to only 50.
Harith's debut single got released not too long ago and here's the single in case you haven checked it out yet.