"Shake That" Officially The Most Played On YES101
Proof of that? The single reclaiming the top spot on The YES Home Grown Top 15! Congratz to Natasha, Rohitha & Pasan on this!
Word is that the official single will be shot sometime in December as for the release date, we're guessing early 2016 =)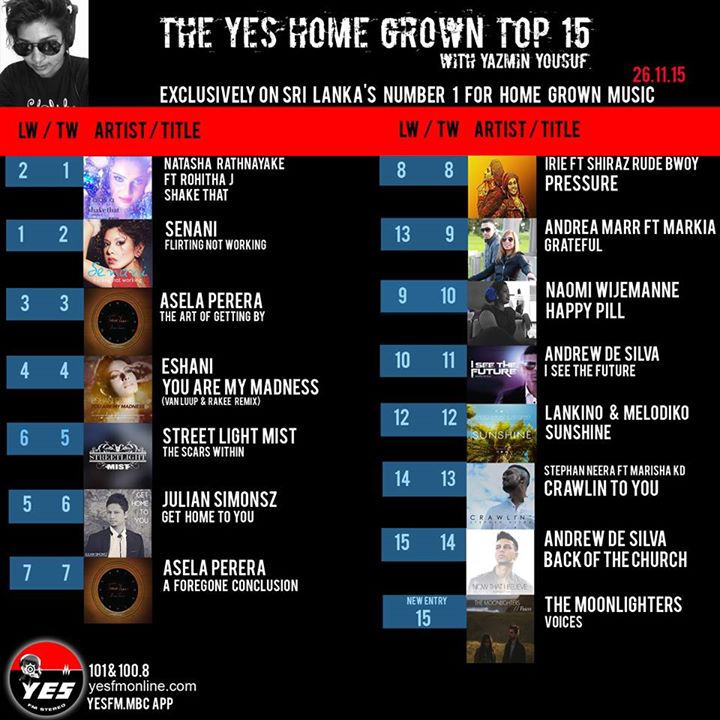 They've even gotten a lyric video for it
Here's what broke also on the show minus the single by Jesse Gamage.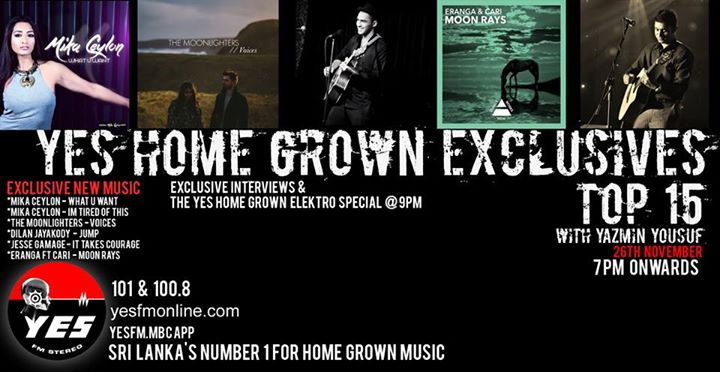 An all new series for Rock N Roll kicks off at 7pm @ One O Six (Bernards Business Park) today and here's what you can be headbanging to! DecibelLK: About
This is gonna be a pretty interesting Ep, no word on who would be a part of it but its slated to drop late October.
It's been more than a year since we've seen this senior Black Metal band take stage and from what we've been hearing it just might be their final gig. FB