Shafeek Exits Stigmata
Monday was when the 20 something guitarist dropped the news on Fb.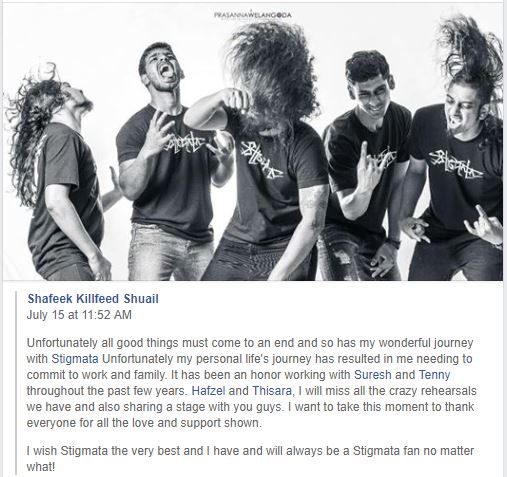 No word has been released on a replacement yet, but the band is to take stage at Rock Saturday later this month.
And we love this announcement right here! These two have amazing dynamics and in the past have put out some stellar singles including this one from a few years back.
We like this new progressive metal band from Colombo and their take of "Freedom Fighter"…curious you might be wondering who's makes up this band…Aki Peiris (Hollow), Sohan Rathnaike (Fallen Grace), Nirodha Jayasinghe
The 8th, 9th and 10th December was when the SLECC was home to the Colombo Comic Expo, Play Expo and of course saw Gamer.lk celebrate 10 years. Check out moments