'Set You Free' Owns The Top Spot For A 4th Week!
On Sri Lanka's biggest home music countdown too. The monster collaba between Natasha Rathnayaka, Twisted Minit's Eshan and producer Pasan Liyanage stays strong for a consecutive 4th week and we think this is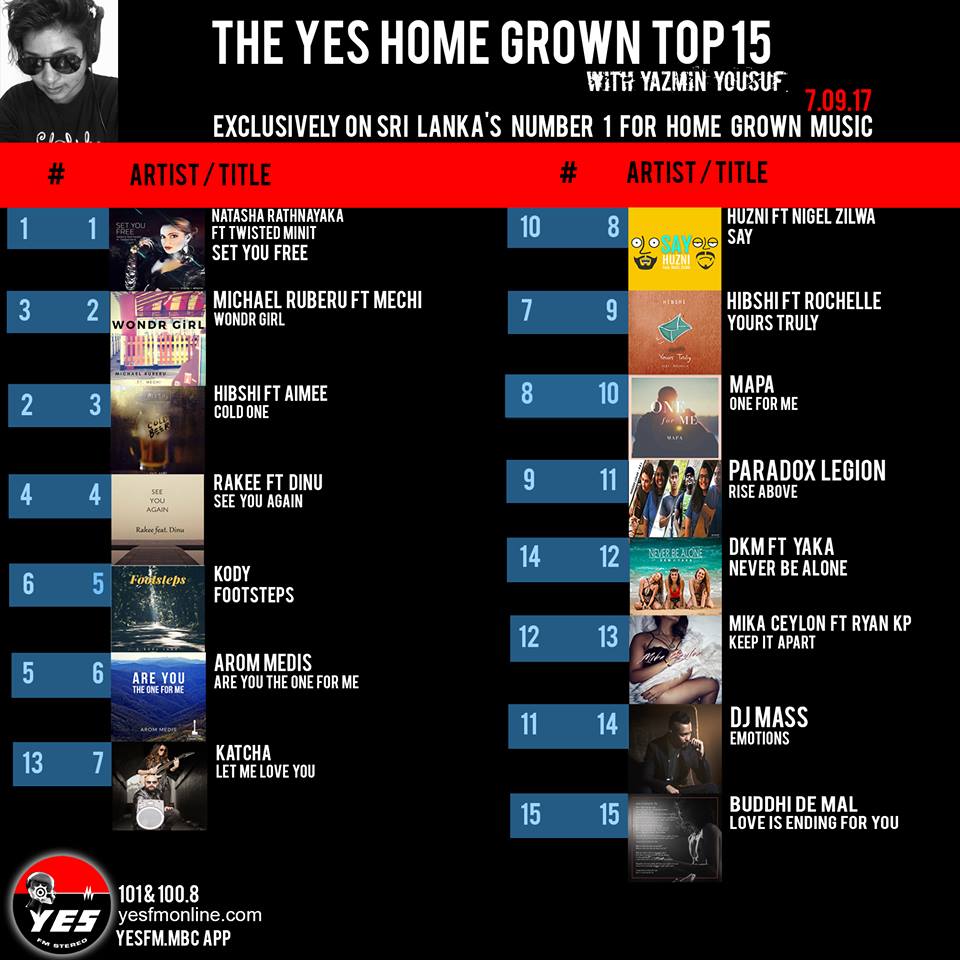 Couldn't catch the countdown? Check out the podcast.

After the awesomeness that was the Sunset Music Session comes the big festival date which is slated to be on the 17th of December and again at the CR n
Awesome name day to one of the best photographers in town – Joel Issac & Shenic Tissera (producer) from us at team decibel.lk photo credits: Rosh Celeste
Sacrament's debut single is some really good metal from home..check out "The Perfect Apocalypse" already!