Senani – 5 Weeks On Top The YES Home Grown Top 15
This is the longest time a female artist has held the record for being on top and congratz to you girlfriend!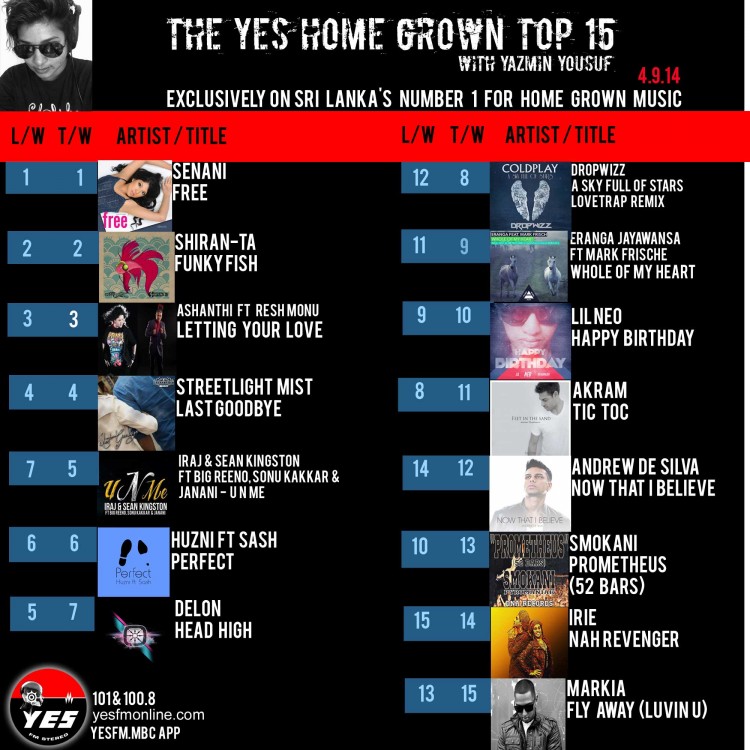 This kid producer from CMB has been on our radar for a while and this we believe is one of his best sonic efforts to date, see how you dig
This single from a few years ago was when LOA was functioning and was recorded before Dinelli Phillips started growling. We deem this a classic for obvious reasons.
Here's some pretty good singer/songwriter stuff by Ray Arnon Pereira, known for his time in ChimpTrip & his collaba with producer Nisho Fernando 'Magazines.