Ruwanthi Covers Titanium
it's nice hearing her after her time on YES Superstar: Season 01 which was yonks ago. This aint a bad take, aint a bad take at all =)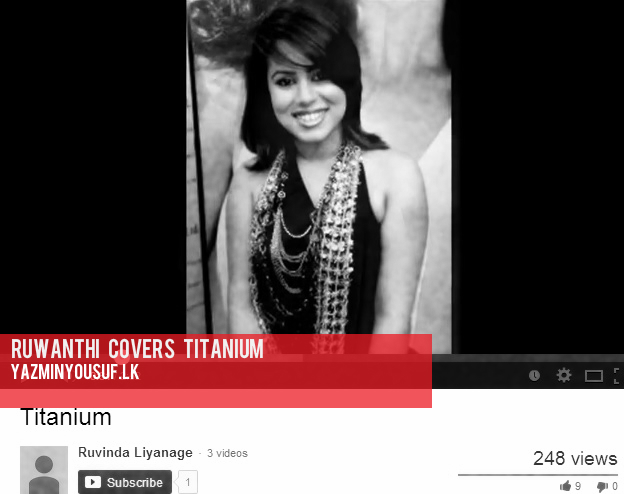 And we think its his debut solo video is gonna be something, no release date yet but until then here's his cover of "All Of Me" from a while back.
This is one of those unexpected covers  on the lankan internet and in a good way. While you won't find a thumping dance beats on the single, what you will
According to Sanuka this is a much more slower reworking of his very first single 'Amma' which was originally released in 2009.