'Rise Up' Hits Number 1!
It's week 3 for the team on the countdown and that super catchy single has hit number 1! But that's not all, producer Ruwanga has not one but two singles on the top 2, this sure is one of those rare instances.
Here's the countdown at a glance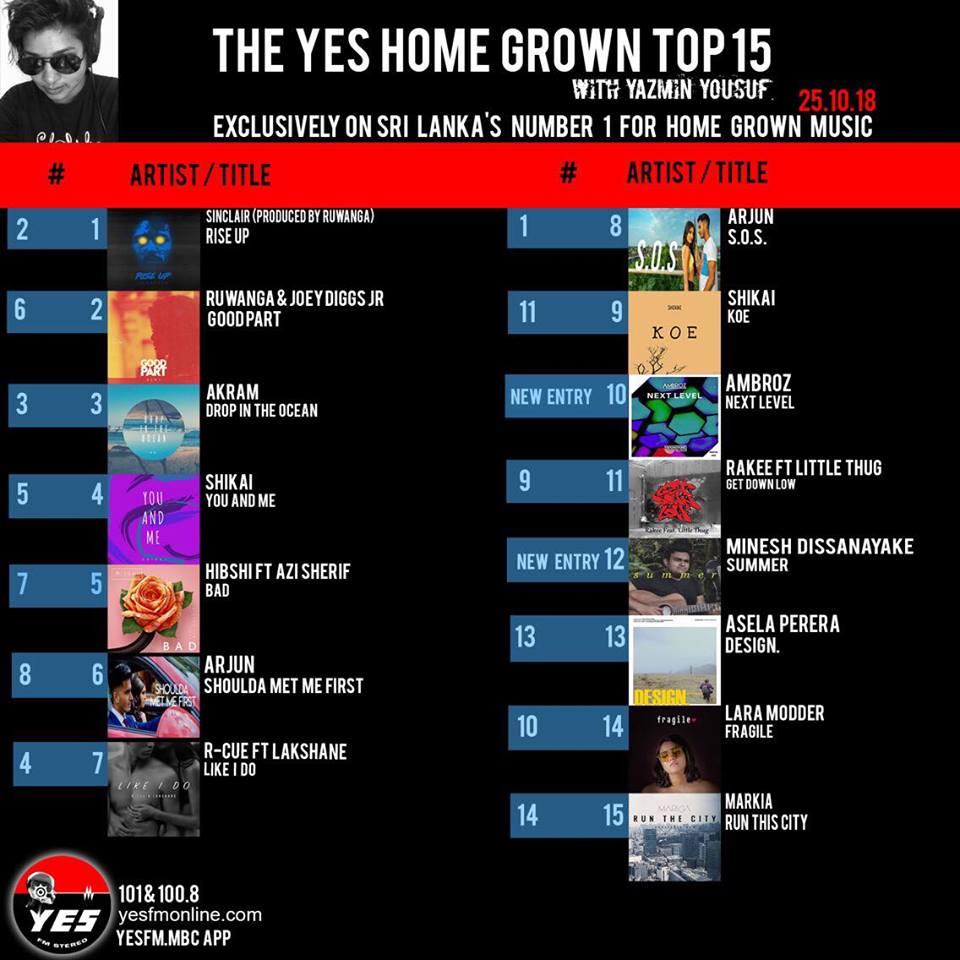 Australia based Lankan rapper Flipper is back with this collaba, that features Azim Ousman & is produced by producer Ayeshmath aka Month. 
Awesome Name Day vibes to Natasha Soysa (singer.ex Melodic Maidens)  from us here at team Decibel.lk photo credits: Di Lee Photography Support an independent photographer by recommending their work
Mixed for The YES Home Grown Avrudhu Special (which was in April) here's a brilliant, never heard before mix of originals that will leave you wondering, man..where the hell did