Rift By Daffy Maestro
this is another new offering for 2013 and this track sees him play around with more piano which is not really reminiscent of any of his past works. this is a lot more darker, angry and broody. see how you dig it.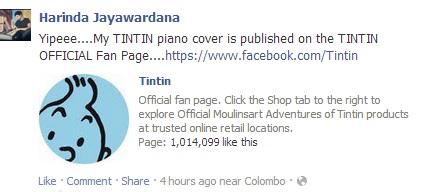 This picks up where Asela's first collaboration with Isuri D left off, remember "Eyes Wide Open"? While Asela is known to be the sort to write stuff that seems very from the heart,
After almost a year of being in the scene, that awesome band known for their creative MashUp's & takes of the classics are back and this time around with their
And its out! After a few days of teasing this hotly anticipated single is out and we think, this is one heck of an excellent watch & listen.