RCUE & Lakshane Top The YES Home Grown Top 15
The countdown has an all new number 1 single and it happens to be producer & dj – RCUE's first, and this one features the vocals of Lakshane. Check out the video / single in case you haven't already.
Here's the countdown at a glance.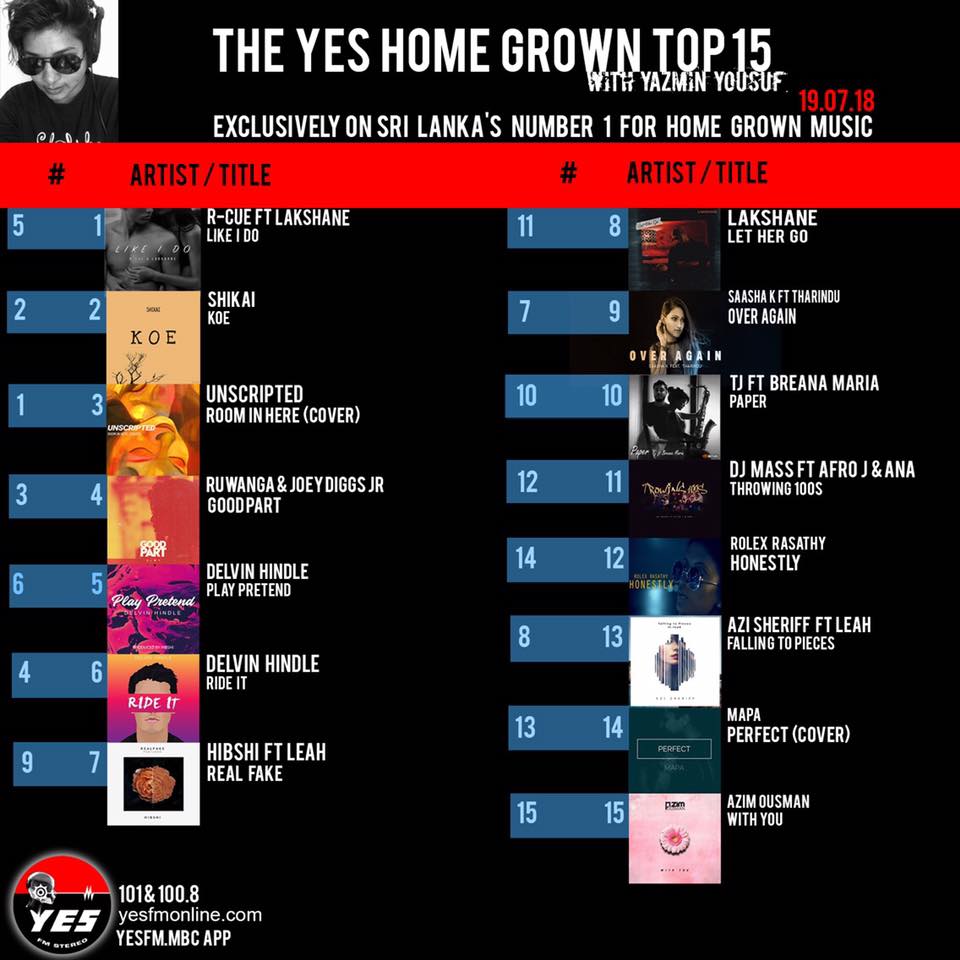 The teaser dropped a few days ago and we're thinking this could be one of those tracks that really could change the Lankan Sinhala Rap scene in its own way.
Classic gappiya with stellar productions from YES Home Grown Award winning producer:  Pasan Liyanage – now this is what we calling stepping up the game for haters everywhere, well..gappiya haters.
He's a lotta things – this guy a movie man, one of THE dudes behind the series "Bored Without War", one part of Duckdog and a model ..happy cake day