Ravin Ratnam: Nothing Else Matters (cover)
So whats the big deal about this cover? Its a one man effort..from recording to producing and if thats not impressive, he's the man behind putting the video together too!
While Ravin's been doing this for a while now, we think this is one of his better covers like "Evenflow" which wasn't too long ago but before you check that out..here's his take of Metallica's classic.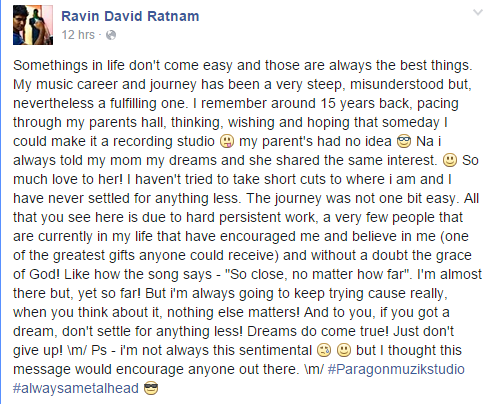 Carcosa is a relatively new band and this is the first single off their upcoming EP called "Kites"and while no date has been set for the release, we're told that
Producer Shenic Tissera aka producer Fatal is back with yet another effort we think is pretty neat! It's got a great Big Room vibe going on..thoughts?
It's not everyday that you get to hear two singles by the same producer in a mashup and this one is by fresher, Ishara Ranwalage.