Ranidu- Choli ke (Ranidu's Colombo Swag remix)
To celebrate the announcement of him playing at Ultra Music Festival, generous ranidu is giving away a very cool remix of a Bollywood Classic which we are digging! get this free DL already!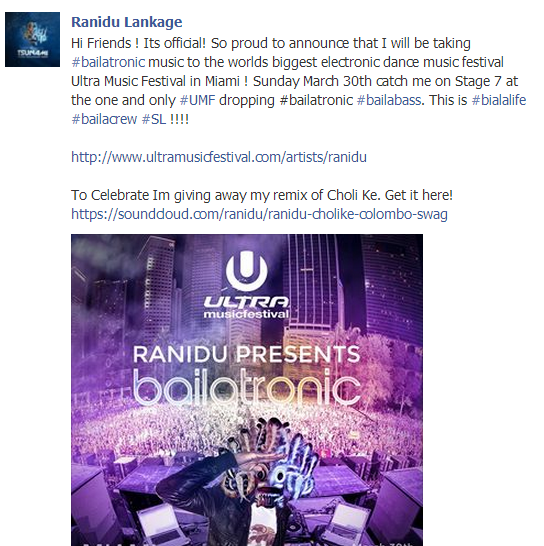 we've been filling you on this much anticipated single since we knew about it from the producer himself and now, it's almost here..check out the teaser, to what is touted
past recipients of the "Bite My Music Award" are Ashanthi (best pop award 2012 / best hip hop solo act: silver) & Wagon Park (best rock group:bronze); It could be
And after the announcement yesterday, the single is here for you to check out "The Art Of Getting By" is the second single released from the upcoming "These Years" EP.