Ranidu- Choli ke (Ranidu's Colombo Swag remix)
To celebrate the announcement of him playing at Ultra Music Festival, generous ranidu is giving away a very cool remix of a Bollywood Classic which we are digging! get this free DL already!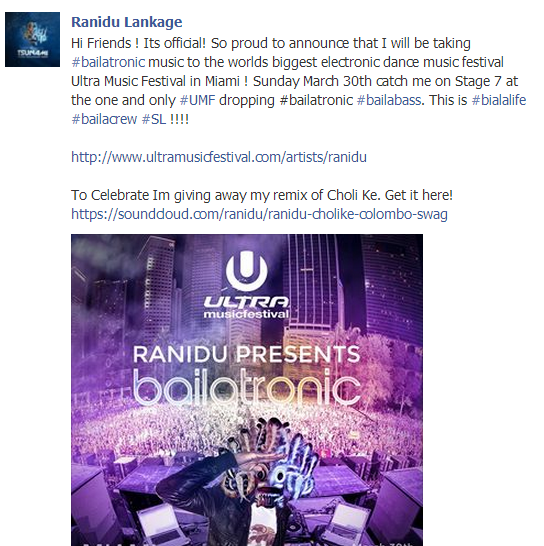 We stamp it as one of his best for 2014 and its a free DL too!
now here's a cover we thinks is not too bad, of course we cannot stress enough on how much an original would be cooler…see how ya dig!
We all know Jayy for his special blend of progressive house every week on "Underground Therapy" and this time around its yet another pretty special blend, cept its the more darker, progressive