Ranidu- Choli ke (Ranidu's Colombo Swag remix)
To celebrate the announcement of him playing at Ultra Music Festival, generous ranidu is giving away a very cool remix of a Bollywood Classic which we are digging! get this free DL already!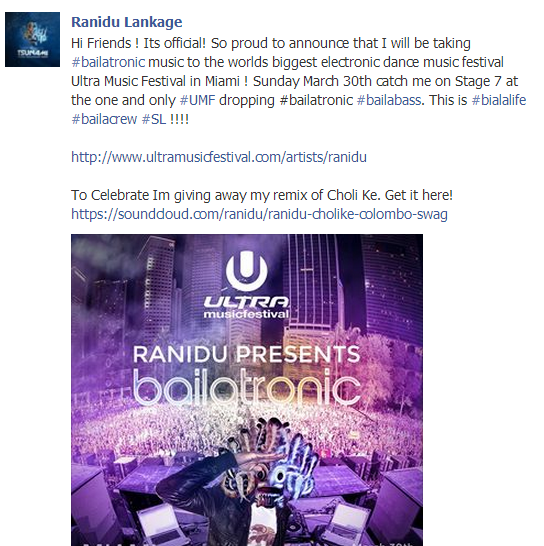 By Vidhu Jayawardena aka Vy, while this will prolly remain as one of the best covers of the track, we're not too sold by it .like a friend said about
Produced by Deyo, this single is up for pre-order before its big drop date which is tomorrow.
Nisho Fernando is a more than just a producer, a senior musician in his own right, he's been a sorta silent figure in the home music scene contributing in the