Rakee & Dinu Are Back On That Big Daddy Top Spot
After spending 2 weeks at number 1 Hibshi & AiMEE's collaba 'Cold Beer' slipped one notch, making Rakee & Dinu's single hit number 1 again. They were at #1 previously for 4 weeks.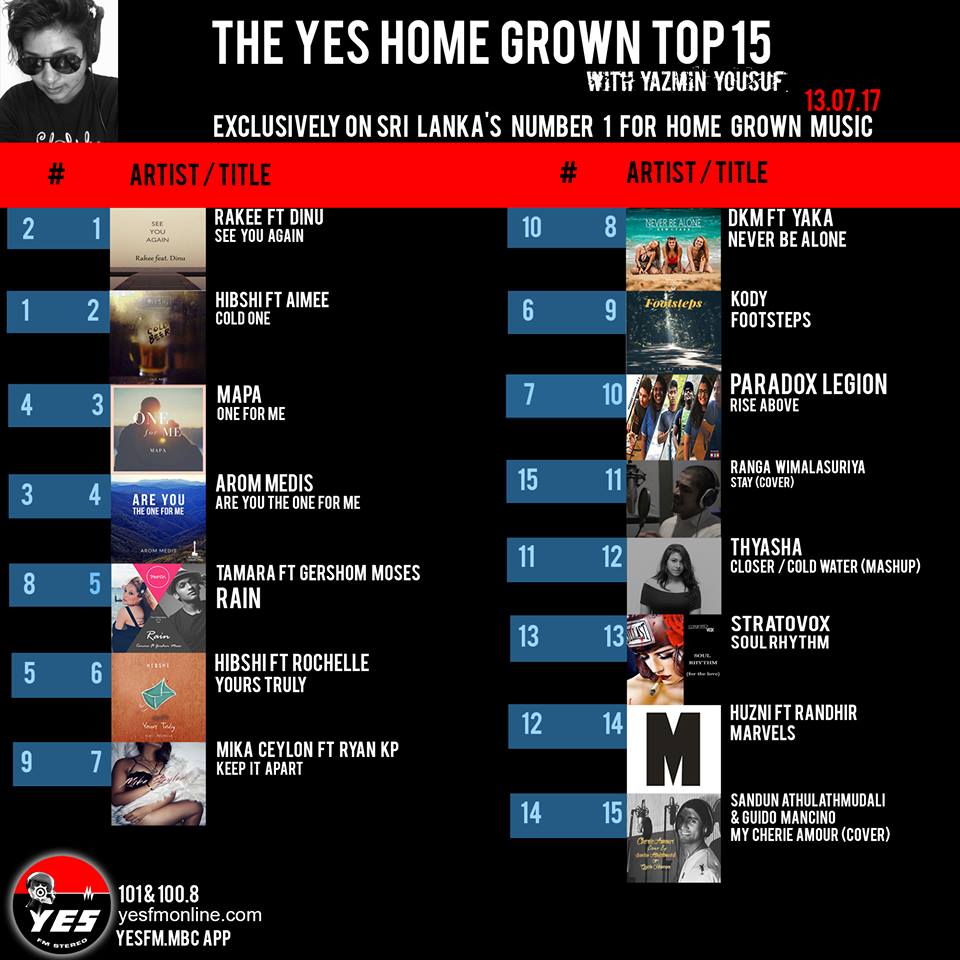 Here's the rest that went down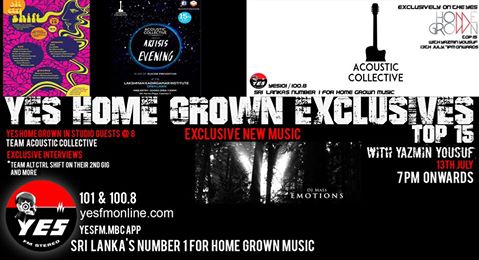 we're a little late posting this but it's never too late to be listening to this work of sonic art-redone.
Have the best year in music Kanishka Peiris (S.E.X / KALM), Hashan Ranasinghe (guitarist), Ranen Francis (guitarist) & Nigel Aaron (guitarist) from team yazminyousuf.lk photo credits: Events Eye Photography (hashan), if
On the yes home grown top 15 with his 2nd original "Someone Like Ellen". It's a first for the Kandy based singer who previously had singles on the countdown including