Pasan Liyanage Announces The First Track Of 2016
from his camp, of course and we think this could be another killer house effort with the vocal power house that it Bachi Susan…check this announcement out.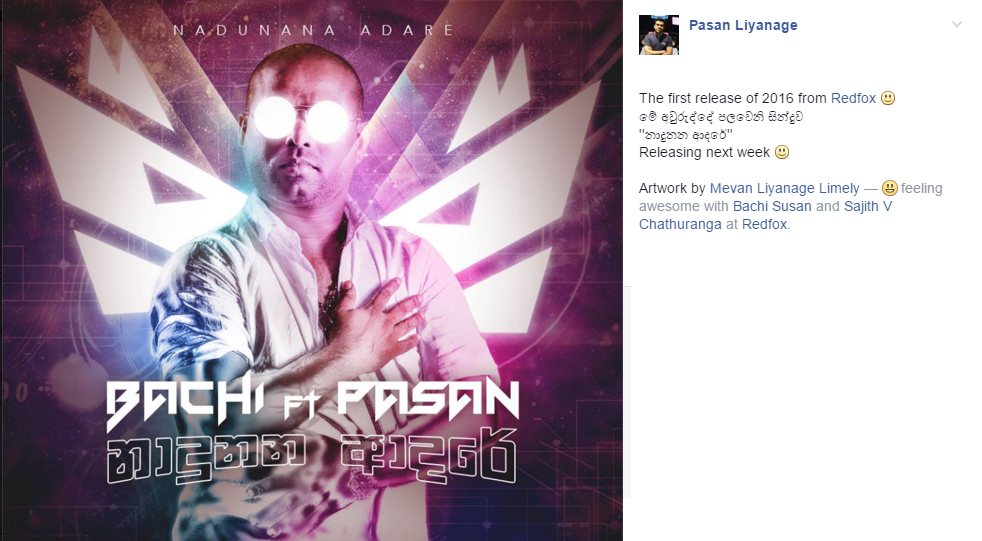 Not familiar with their collabas? Here's our pick for you!
It's at the La Voile Blanche and it's free! you prolly are asking why at this point..this event falls on World Music Day (22nd June) which means its free music day in
we had the privilege to see them live last year at Mosh.Scream.Rock and were impressed by them that could be hailed as the first Sinhala grunge band. we don't know
titled "Come Gimme", this dance, pop track could have been done a lot better..but hey, there's always room for more Dulani anyday in our books as she's amazing live!