Pasan Liyanage Announces The First Track Of 2016
from his camp, of course and we think this could be another killer house effort with the vocal power house that it Bachi Susan…check this announcement out.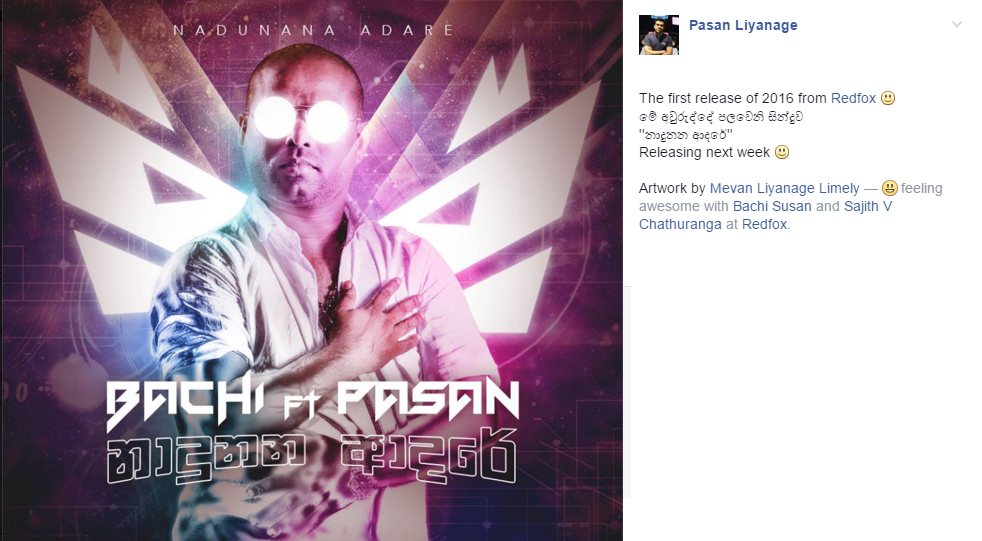 Not familiar with their collabas? Here's our pick for you!
One of the few rappers from the early days Chathuranga Perera, the father of Sinhala Dubstep, Pasan Liyanage and the bassist of Ablaze, Saveen Makalande ·..have an awesome one you three!
Singer / songwriter Joshua Vittachi has been working hard on his debut Ep which is slated to drop mid this month and here's the first single Sri Lanka. a work
This comes to us as a complete shocker too cuz hey, who saw this coming? Especially since this year marks 15 years of the band's existence in the metal scene. No announcement