Paradox Legion Hits Number 1 Again On The YES Home Grown Top 15
Their radio single 'Rise Above' stays strong for a second week on top of Sri Lanka's biggest home music countdown : The YES Home Grown Top 15. Word has it that they are currently putting together a follow up single.
Not familiar with this number 1 yet? check out the video
The Countdown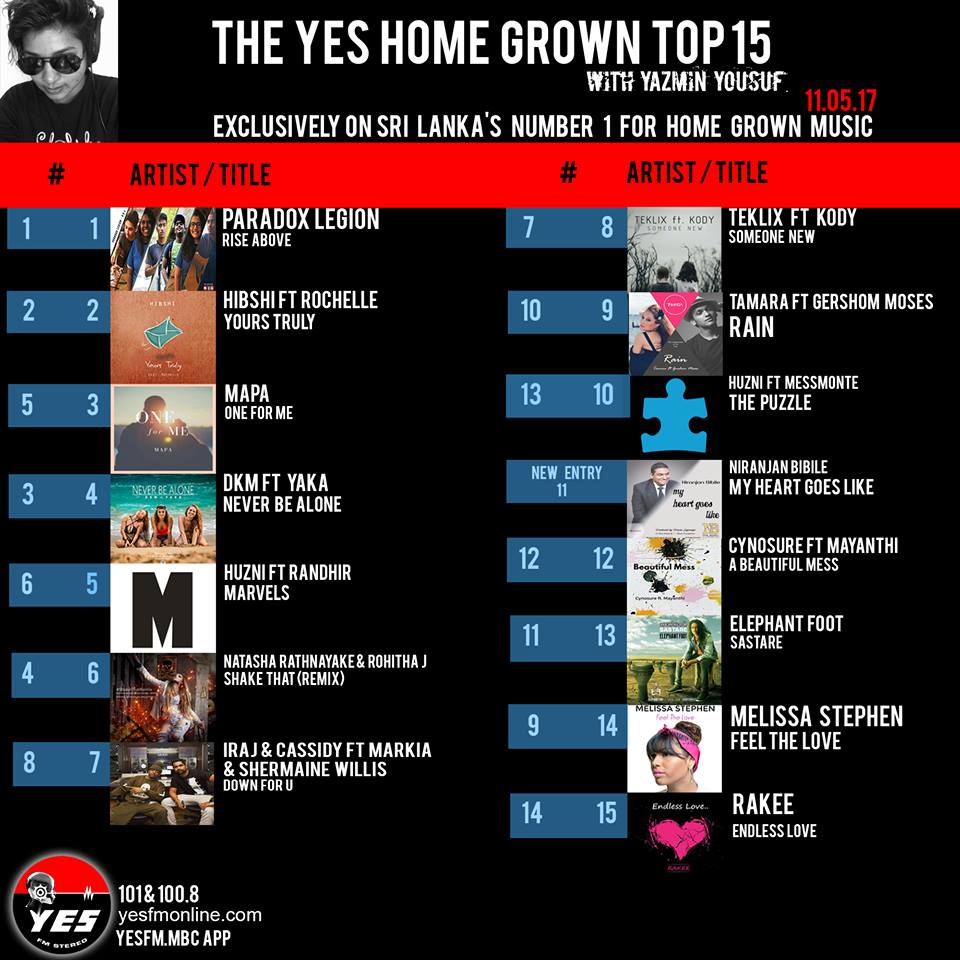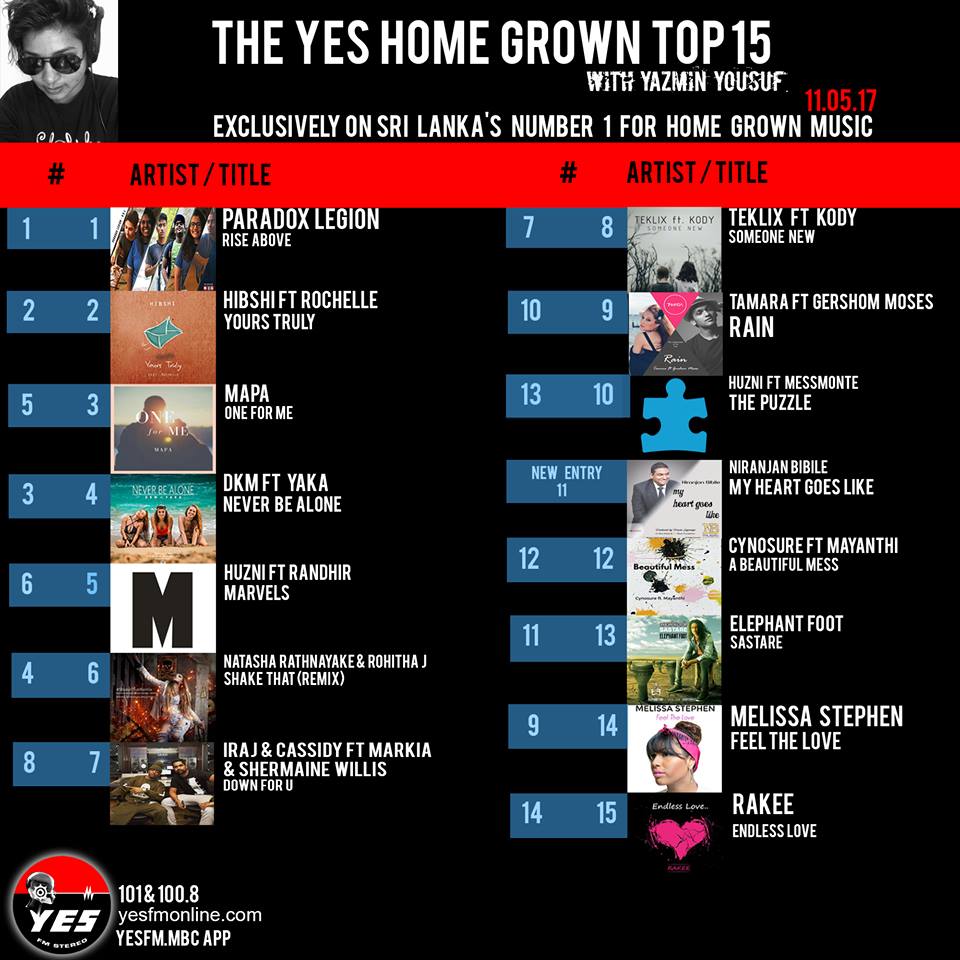 Here's the rest that went down on the show last night.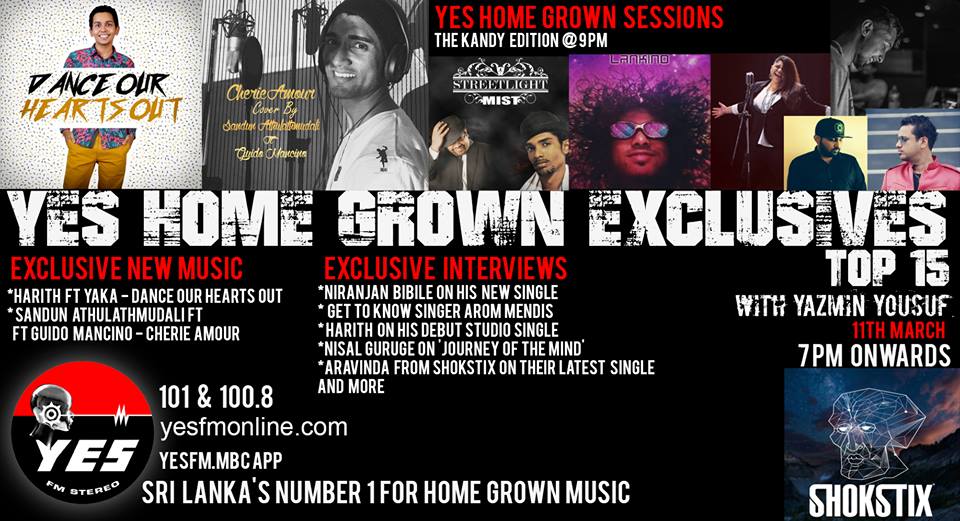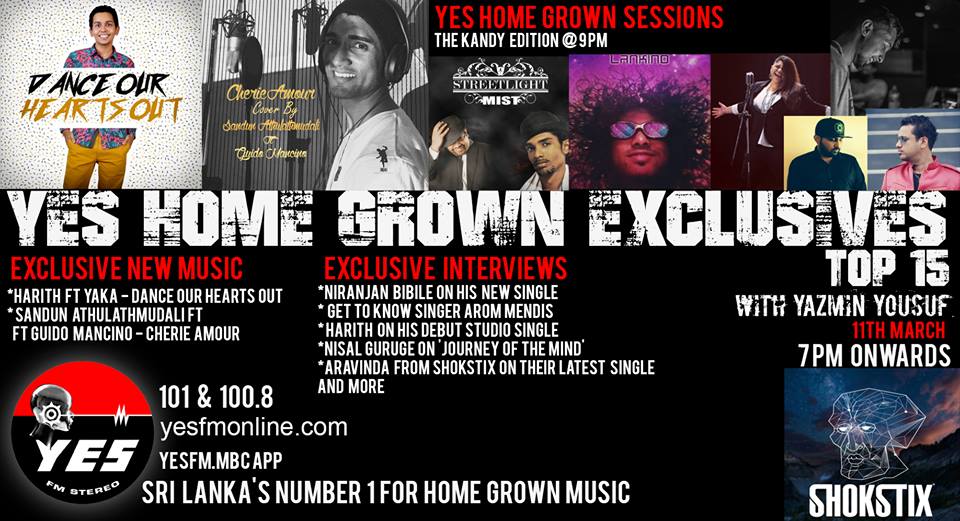 "Wonderful Cry Shocker" is what it's called and features a crazy amalgamation (Bingo Players / Firebeatz / Tiesto & DJ Punisher).Judging by the teaser, we reckon this would be another fun
The first single off his muchly anticipated fusion album dropped on Thursday afternoon and we think its all kinda brilliant! It features Rolex Rasathy, Keshav Ram & Sheshadri  Varadarajan. 
one half of Gehan & Hassy : the second brother producer duo we know of, have the best year in music fella – team yazminyousuf.lk photo credits: we don't know