Paradox Legion Hits Number 1 Again On The YES Home Grown Top 15
Their radio single 'Rise Above' stays strong for a second week on top of Sri Lanka's biggest home music countdown : The YES Home Grown Top 15. Word has it that they are currently putting together a follow up single.
Not familiar with this number 1 yet? check out the video
The Countdown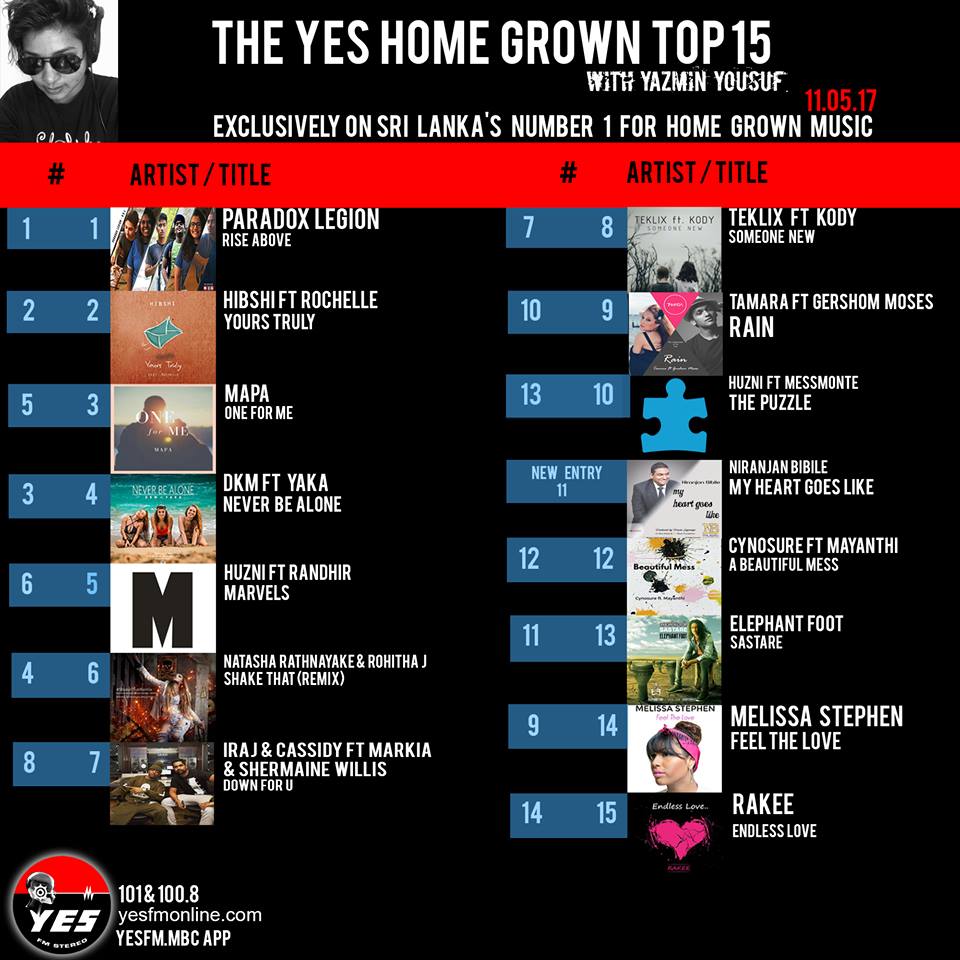 Here's the rest that went down on the show last night.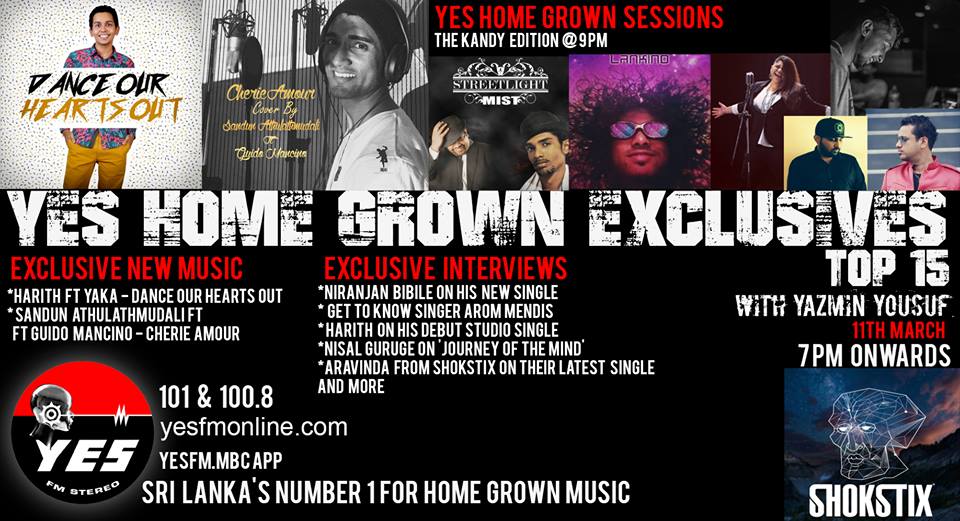 Happy Name Day to a few awesome Jan 29th names! Ruwanga Samath (producer), Nelaka Fernando (singer/songwriter), Prem Jr (rapper) & Che Da Wiz (producer) from us at decibel.lk
It's one heck of a long time to be on a top spot if you ask us..not familiar with the single? here it is Here's the countdown And here's what
We love this move by producer Dropwizz, to have his own YouTube channel that promotes upcoming producers…. Go ahead and click here if you wanna post your music too!