Nishan Daniel Ft Gehan Samuel's "Awesome God" Cover Is Finally Out!
we've teased about this track for a while now and it's finally out! check it out right here and we sniff an exclusive radio premiere soon for this happy dubstep worship song cover.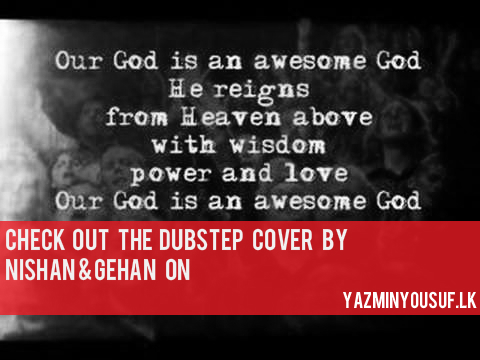 this is one heck of a dirty dutch remix n prolly one of the first for this hot single too! take advantage of the free dl 😛
This has been a long time in the happening but today is the day when you can catch this awesome, versatile DJ bring more than you can ask for to
we love this cuz hey, what can be more fulfilling that good bass on a Sunday morning?