Nipuna Goes Blonde
Before 2014 ended, producer & performer Nipuna Pitigala aka Lil Neo decided to bleach those strands and while it gives him a nice "Burgher boy" look (he aint a burgher)  we think his brown hair suited him well a lot better. What do you think of em…Yay or Nay?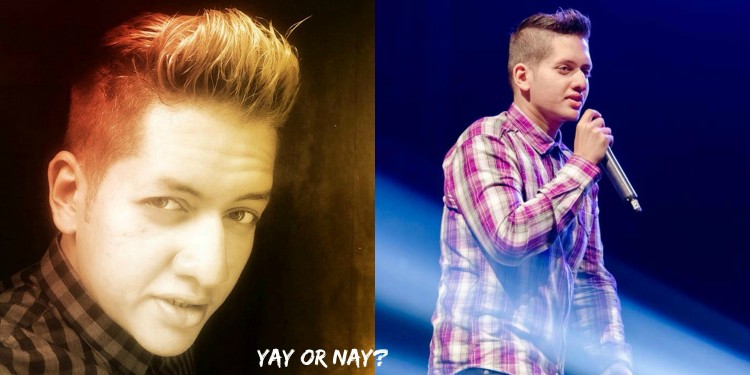 Apart from his looks he does have a decent voice, no really check this single out
photo credits: Randhil Dimuth for Xtream Youth
support an independent photographer by recommending their work
When Delaine & Ravindu of Forsaken were on YES101's Home Grown Top 15, they did spill about a free gig before Rock Storm 2013 and here is the fb announcement
in case you missed his set on the day, Mr. Generous has put it up on mixcloud for you to enjoy later…cheers to the good times and hey, you checked
while this is certainly not one of his best covers, it's got some strange charm to it…Aj Y U NO RELEASE ORIGINAL MUSIC?