Nipuna Goes Blonde
Before 2014 ended, producer & performer Nipuna Pitigala aka Lil Neo decided to bleach those strands and while it gives him a nice "Burgher boy" look (he aint a burgher)  we think his brown hair suited him well a lot better. What do you think of em…Yay or Nay?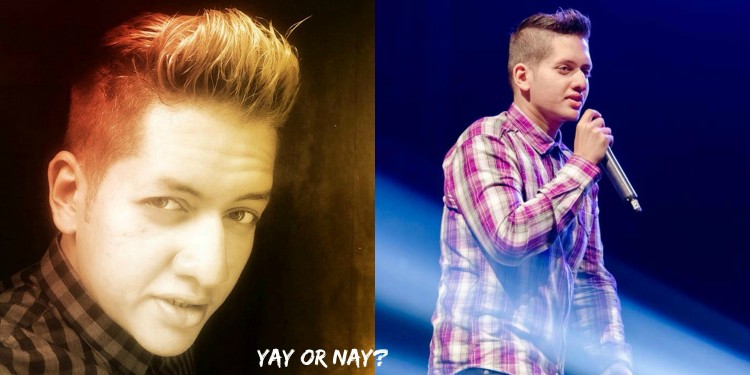 Apart from his looks he does have a decent voice, no really check this single out
photo credits: Randhil Dimuth for Xtream Youth
support an independent photographer by recommending their work
Moshan Guniyangoda (guitarist/Destroy & Discard) , Hania Luthufi (singer/songwriter) & Shehan Peiris (drummer/ ex L.O.A) – have the best year in music ya'll from team yazminyousuf.lk photo credits: Thushan
Have the best one ever Krish (Frozior.producer),  Rajindra Bandara (Disinfection) & Amric Edwards (Dj) from us here at team yazminyousuf.lk photo credits: we don't know the photographers responsible for
So whats the big deal about this cover? Its a one man effort..from recording to producing and if thats not impressive, he's the man behind putting the video together too!