Nilesh Narendran Sure Is An Impressive Beatboxer!
we found out about this beat boxer through a post by Julius Mitchell who had nothing but good things to say about his skill and what can we say, after watching that video we are more than impresses about this kid's mad skills!
he is more than another name to the list of beat boxers in the country, a definite to watch out for!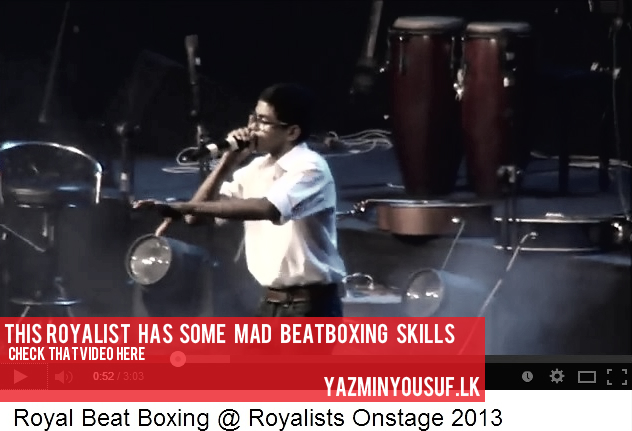 on The YES Home Grown Top 15 for 2 straight weeks! Dropping out was Irie's single"Nah Revenge"and checking in was Sahashra's "Christmas Time" It was also interesting to have the
he sure is one of the most talented drummers from our metal scene, hope you have the best one good sir!
its gonna be a great Sunday by the looks of it for all ye celebrating! The awesomest one ever to Chrisantha de Silva (vocalist Amadeus, ex Salvage, TNL Onstage Solo Category Winner 2007),