New Video Altert – Ras Ceylon Heal Lanka
Looks like this video is finally going to be released after a number of setbacks(like Ray J said "Michael Jackson releases Heal The World, the world embraced it! When Ras Ceylon released a song about Heal Lanka, it's tries to get shut down-Ray J is the producer of the video with Udana Fonseka). looking forward to this! Sri Lanka..THIS IS Your Anthem!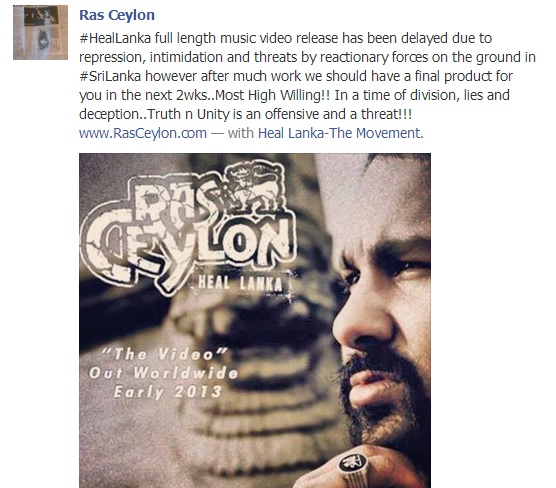 We have seen Sinhala Rock videos and this one is one of the best to come out of this year and it has Nimmi Harasgama in it too (Aunty Netta &
After dropping her mashup of Closer & Cold Water, she's back with this soulful take of 3 radio hits. See how you like this Sri Lanka.
Singer / songwriter & producer Jayaga doesnt stop the music. He's pretty consistent at it and here's yet another cover from him.