New Video Altert – Ras Ceylon Heal Lanka
Looks like this video is finally going to be released after a number of setbacks(like Ray J said "Michael Jackson releases Heal The World, the world embraced it! When Ras Ceylon released a song about Heal Lanka, it's tries to get shut down-Ray J is the producer of the video with Udana Fonseka). looking forward to this! Sri Lanka..THIS IS Your Anthem!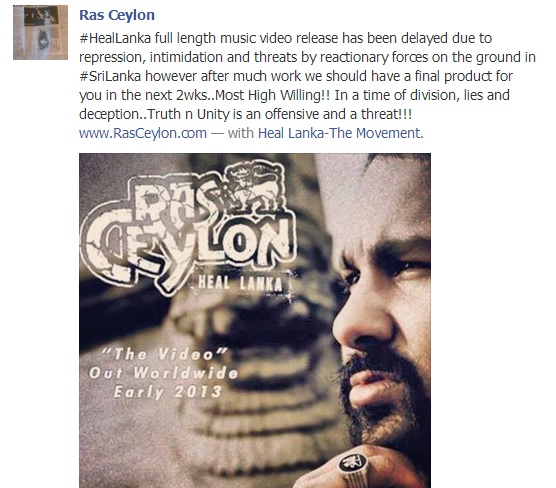 On top the YES Home Grown Top 15! Looks like "Music In My Soul"is going nowhere though an interesting thing to note that after what seems like ages the top
This teaser be too damm short but we like what we hear, do you?
Known for her single 'Vanish' & 'Yours', the self proclaimed triple threat is back with this pretty good offering!