New Video Alert – Aj Silva Covers Kelly Clarkson
while this is certainly not one of his best covers, it's got some strange charm to it…Aj Y U NO RELEASE ORIGINAL MUSIC?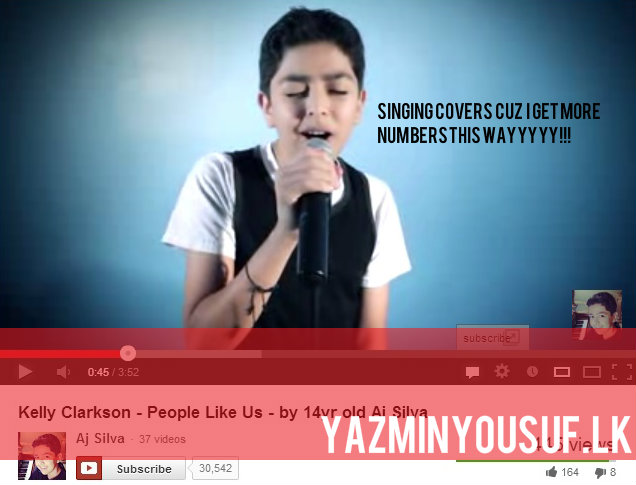 Today marks the first Negombo Music Festival! And we're guessing this is only the first of a few this year complete with live international acts, here's a few =D and 
From us here at team yazminyousuf.lk to yours..and even if you aint celebrating do be a part of the goodness that doesn't happen everyday =)
Not too much is known about this producer but have him on our radar, check out this effort from not too long ago.