New Music Alert – Daffy Maestro's Trespasser
we like the coming of this announcement, at a time when we're hearing a lot of pretty electro heavy material…this comes as a refresher!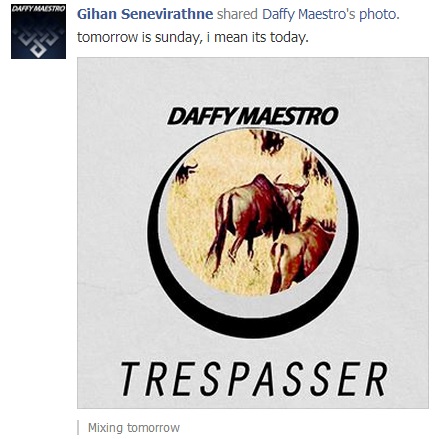 This single is a fun listen and although we were not aware of this singles release a month back, its here now for you to check out.
YES Home Grown Award winning Dj & Producer Dimuth K will be playing a few very special sets in India early feb and here's all the deets. For updates, keep
Eshantha Perera has been known for a few things including a solo artist and here's his recent effort. See how you like this Sri Lanka.