Natasha Rathnayaka & Twisted Minit Dominate
After only a week's stay on Sri Lanka's Biggest Home Music Countdown, the island's pop queen took over that big daddy top spot with her single 'Set You Free' ft Twisted Minit (eshan).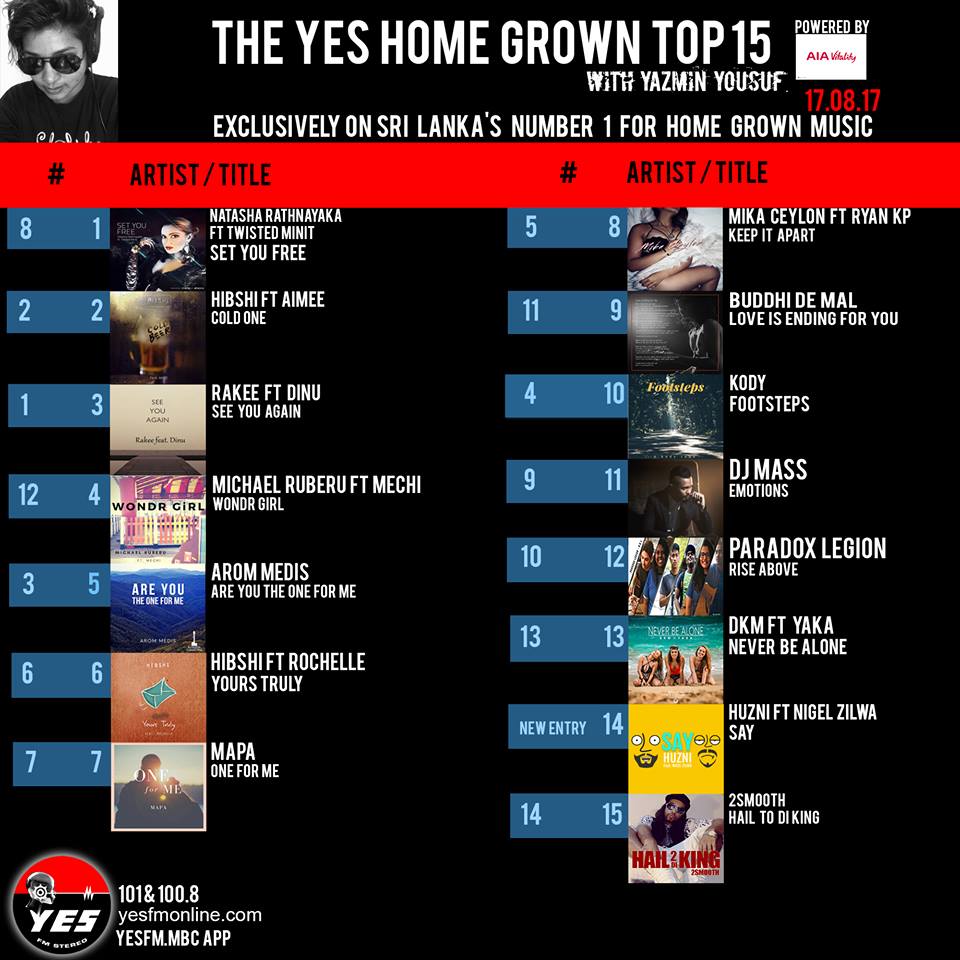 Couldnt catch the show? Just click play

This is what this is… "Borna didnt like it! so he threw it away. i liked it so i threw it in to youtube :D"- #drex
Its no secret that this US based singer is a big fan of the late Aaliyah and like a true fan shes done a killer cover of this classic.
Its one thing to be a radio personality in SL and its another to be one and be an artist in your own right. 2013 has been a good year