Mystic Melodies @ Pushpa'sPlace Creative Lounge (23rd)
we recommend this event if all you want to do is enjoy some real (secluded form the normal) time out, with some of the best musicians in lanka and of course the real good food at Pushpa's Place (the chicken pizza is a MUST). Its not a hard place to find either.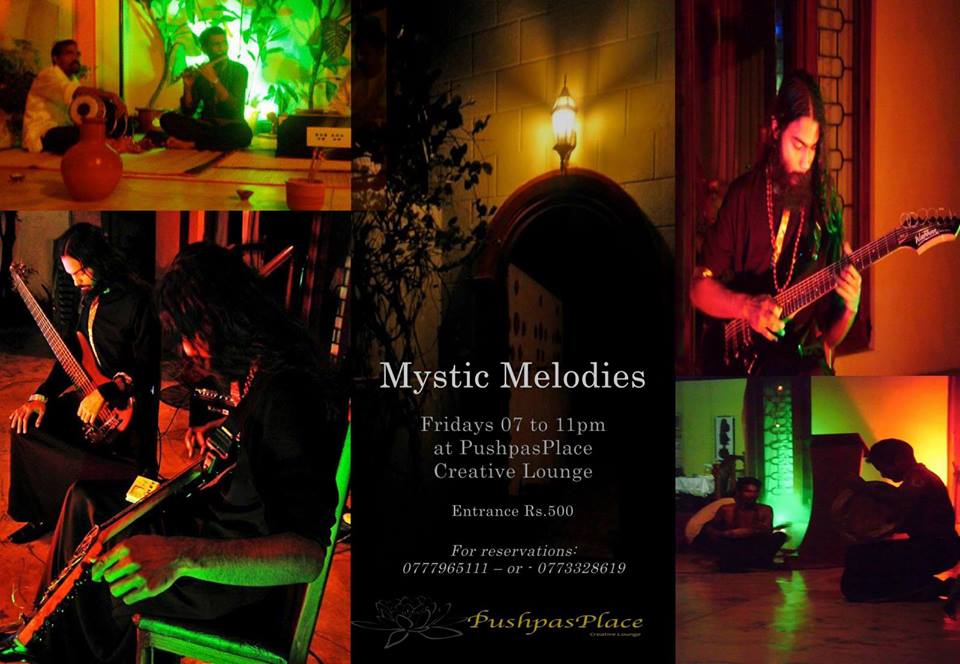 fb event page:https://www.facebook.com/events/1409353022610441/?ref=25
We recall Gajen (one half of Urban Sound) talking about this single not too long ago on the YES Home Grown Top 15 and this sound promising, we like the
we're loving how more and more Dj's from SL have their mixes featured on this radio show, epic mix for a Wednesday!
The Queen of Hip Hop in Lanka is pretty close to dropping her all new single with rappers Randhir & Born Manasick from The Drill Team tomorrow, which also happens