Mystic Melodies @ Pushpa'sPlace Creative Lounge (23rd)
we recommend this event if all you want to do is enjoy some real (secluded form the normal) time out, with some of the best musicians in lanka and of course the real good food at Pushpa's Place (the chicken pizza is a MUST). Its not a hard place to find either.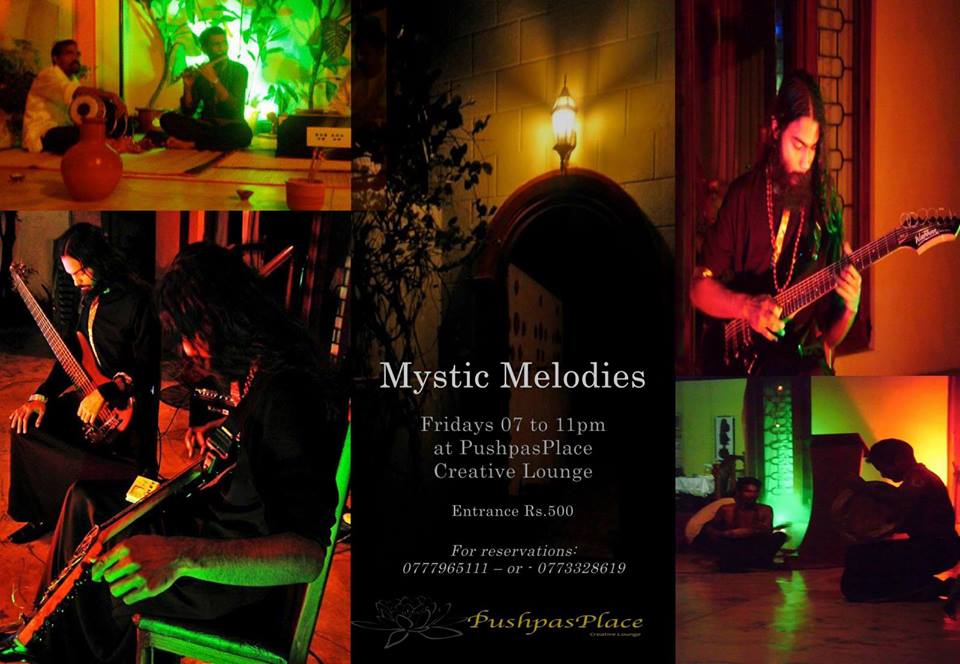 fb event page:https://www.facebook.com/events/1409353022610441/?ref=25
This is another great work of sonic art by one of the few versatile producers we've ever come to know, also this is the first track where he's used vocals.
this got its premiere on last weeks edition of TNL Radio's Criminal Records Most Wanted and we think this sint too bad..almost like the follow up to their single "Letters"
This UK based Lankan released this mid this month and is yet another single with a pretty well done video which features some nice fashion picks too! Support the single