Mystic Melodies @ Pushpa'sPlace Creative Lounge (23rd)
we recommend this event if all you want to do is enjoy some real (secluded form the normal) time out, with some of the best musicians in lanka and of course the real good food at Pushpa's Place (the chicken pizza is a MUST). Its not a hard place to find either.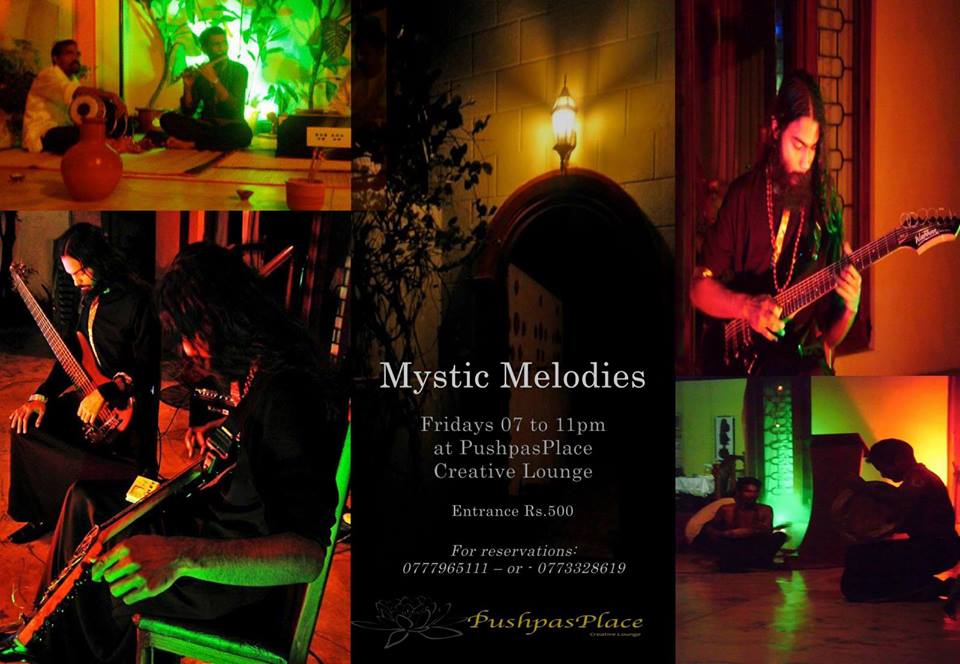 fb event page:https://www.facebook.com/events/1409353022610441/?ref=25
this is another great track that deserves your support, check out the track here http://djfreeleonard.bandcamp.com/track/heal-the-broken-circle
YES Home Grown Awards Nominated / Euro vision fame singer Orry Jackson just dropped this new single and this one is released thru Universal Music Austria.
we remember hearing this for the first time on TNL radio a few years ago and thinking "This Is Solid Gold"…few years down the line it still it, thanks for