MusicMatters Festival 2014
Unlike the previous years, there's quite a bit that's on this time around and we absolutely love the diversity spanning 4 days! A definite not to be missed and we will keep you updated on more info as we get it.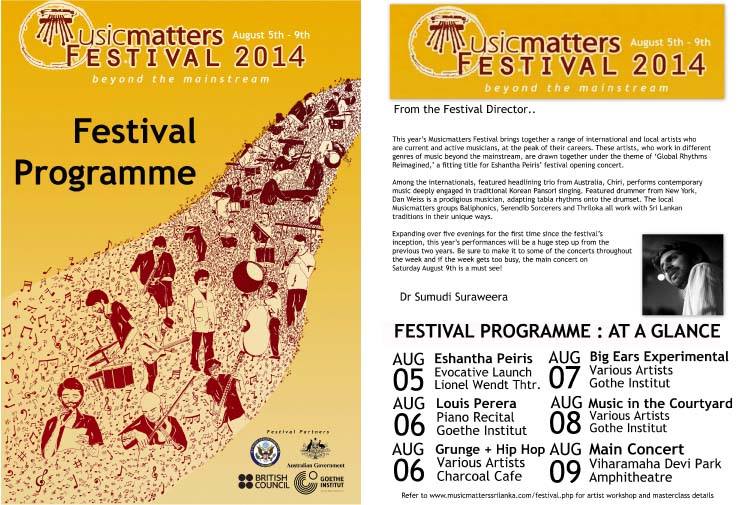 It was only this week that we heard a Sinhala mashup with "All Of Me" and here's another one but this time around in Tamil..Absolutely  fantastic stuff by this UK based
there's a good reason why this track remains the island favorite and it could be that same reason why you can't stop enjoying after hitting play.
This IS Big News! a new genre for home to be proud about and man it's almost official that he owns the title of being the father of this newness