Maarion Elsz: Shiva's Fire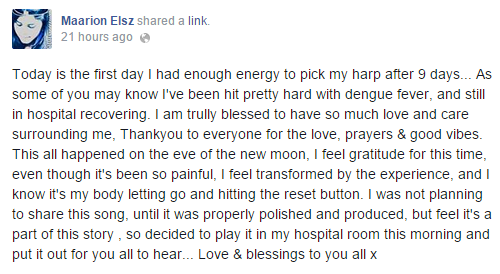 We hope you recover soon and get back to being your awesome, healthy self again!

MAARIØN ELSŻ • Shiva's Fire from Natasha Nathanielsz on Vimeo.
we reported about this a few months back and we're glad it's finally here! we dig everything about it especially the fact that the video is amateur effort makes it
we're not sure why he does that thing he does in the shower but its like whyyyy? Y U DO THIS? You also like Super Woman? but why?
Dilee D always has a super mix up his sleeve and hence the post, go ahead..click already =) [Sector9] x Warehouse Project Live Set #001 at Under9 KL 26.04.14 by