#LIVEWire On The YES Home Grown Top 15
tonight the show will have Ruwanthi Jayasundara who is the official for #LIVEWireSriLanka and she will be filling you in on quite a bit on India's largest and oldest semi professional band competition coming here and apart from that, she will be co-hosting the countdown and also will be talking about the bands that are competing.
Here's new music that breaks…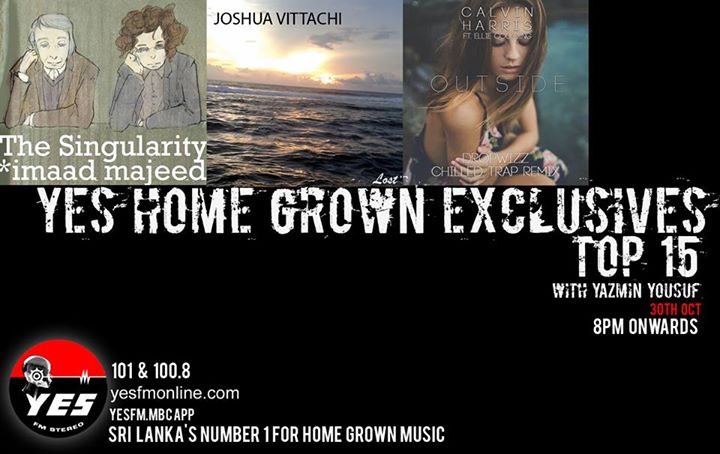 Looks like Sri Lanka digs "Happy Pills" and deems it as THE track for number 1! On this edition of home's biggest countdown, Chitty not only co-hosted but he also
Founded by Lankan Dj Ruki Weerarathne a few weeks ago, this label is starting out to be the home of some pretty sick new tunes, of course they are on
There isn't too many ladies in the Sinhala Rap Scene but in the recent past 'WiteCapper' aka Ridmi has been garnering attention for her videos (notable the Selfie Rap sorts).